McDonald, I'm lovin' it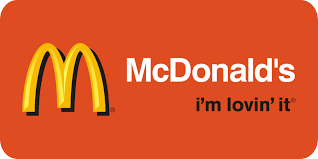 Hang on for a minute...we're trying to find some more stories you might like.
Wherever you go in America you are bound to see a McDonald there.
McDonald's is the second largest fast food chain in the world behind Subway. When people try to find a McDonalds, they look for the big M and the golden arches. there are over 35,000 locations world wide.  Winona alone has three.
While it's popular to knock McDonald's as an example of what is wrong with the American diet, in my opinion it's the best fast food chain in the world, because it is inexpensive with decent food. It's great for for children birthday parties, because you can get popular food at a good price, and, at some locations, use the playland option.
The chain was started by the McDonald brothers and expanded by Ray Kroc, who was a business man in California. He built it into a nationwide chain, and then to a global chain. It always comes out with many new offerings during different parts of the year. The shamrock  shake in March or St. Patrick's day is a fan favorite. Another favorite is the McRib, which only comes out for a month or two during the year.
There are over 300,000 employees for McDonald's, and serve 68 million people per day. That's a crazy  number, to serve, because that's  about 1% of the worlds population that they feed alone on a daily basis. The company makes about $75 million dollars per day.
These are some of the reasons that McDonald is the greatest fast food chain of all time.