Clare and Kevin blow away the crowd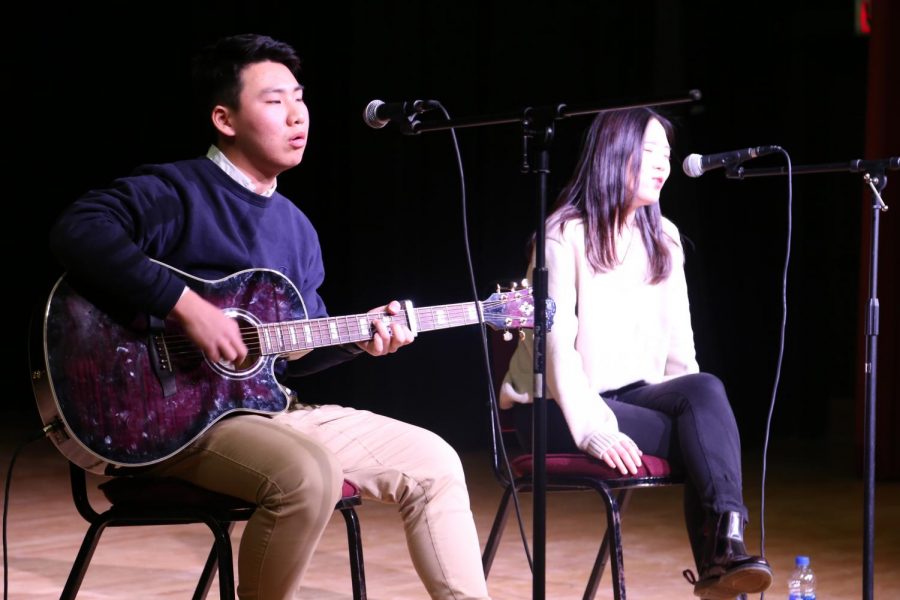 Clare Seo and Kevin Lee perform in front of the school during the "Cotter's Got Talent" talent showcase.
Clare and Kevin, both seniors, perform "Let Her Go" by Passenger, both singing while Kevin plays the acoustic guitar.
Kevin and Clare both sing in the Cotter choir, and both perform in the schools musicals as well. Clare is involved with Cotter's show choir, and has made it to the Dorian honor choir festival in at Luther College, in Decorah, Iowa. The duo won "most rehearsed talent" at the show.  The student audience was blown away by their incredible talent.