Tug of war gone wrong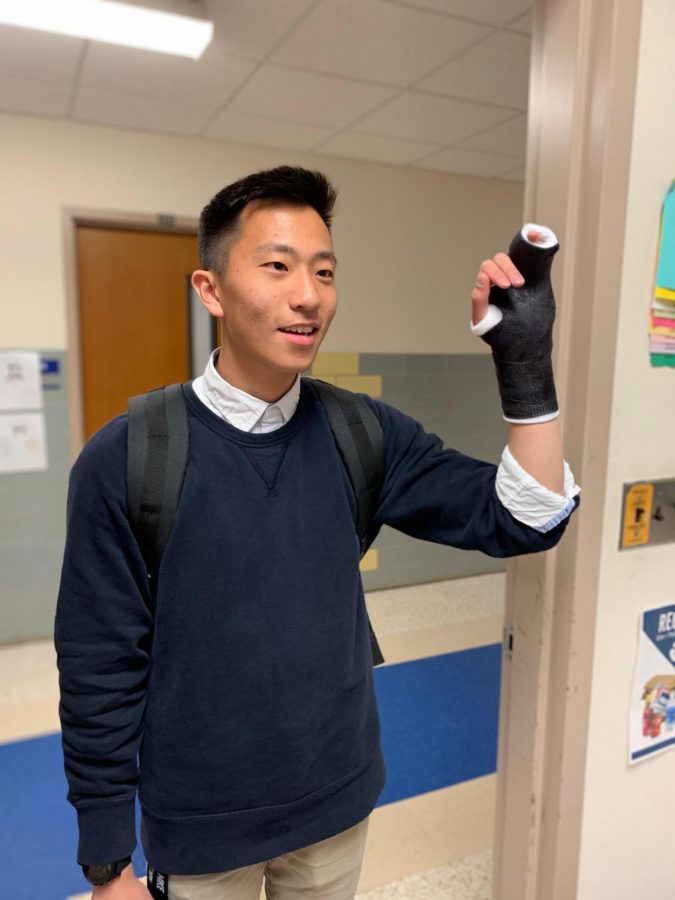 Christopher Kwak went to post prom to have fun, but came away with a broken hand.
During an intense game of tug of war he wrapped the rope around his hand to help his team. This same mistake has resulted in people losing fingers and even their entire hand.
"It happened so fast it didn't even hurt," Kwak said, and most importantly, "I can still run."
Chris has learned his lesson and won't put the rope around his wrist while playing tug of war again.  He will be competing in the Three Rivers conference track and field championships on Saturday,  May 11.