Ema Staňková Czechs in to Cotter
China, Korea, Vietnam Japan, Ethiopia, Tanzania, Taiwan, Spain, Italy, Germany, Poland, France,  Saudi Arabia, Afghanistan, Belarus, Kazakhstan, Mexico. Brazil, Colombia, and now, for the first time in 14 years, the Czech Republic
In recent years students from many countries have attended Cotter.  In January the school welcomed a new student, Ema Staňková from the Czech Republic for the first time since  Czech exchange student Vojtech Cermak graduated from Cotter.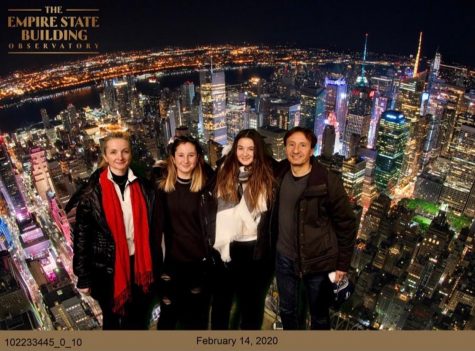 Ema, currently a junior at Cotter, was born in the Czech Republic, in Prague, on August 11, 2003. She is the daughter of David Staněk and Jarmila Staňková. She has a two years older sister Anna Marie Staňková. "You can just say family Staněk," Ema said.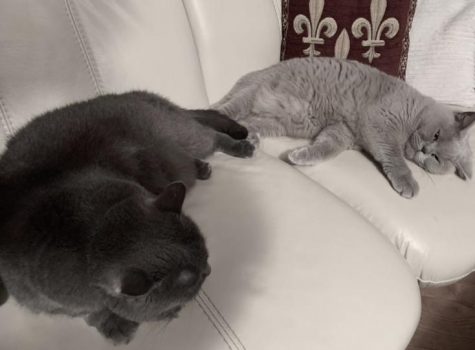 She also has two cats: Vancouver and Chang. They were all named after the past winter Olympics. Vancouver was named after the 2010 Vancouver Winter Olympics, and Chang was named after the 2018 Pyeong Chang Winter Olympics.
Ema decided to study abroad because her sister went to study abroad in the US, and Ema was inspired by her sister.
"She told me that this is a great opportunity to gain experience from a different country and improve my English skills."
Therefore, Ema started to look for a school to attend outside the Czech Republic.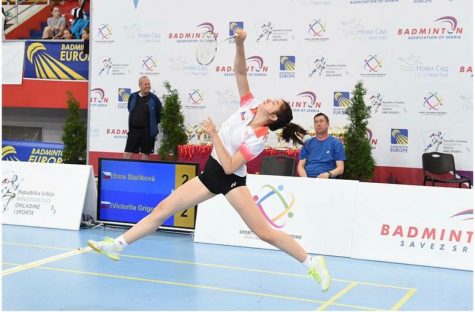 At first, she wanted to study in Canada. She planned to go to one of the Canadian schools, but since the pandemic happened, she was unable to attend. Then her agency tried to search for a school Ema and found Cotter. She thought the campus is really nice.
After having a meeting with Mr. Christianson, director of International Enrollment and Donor Engagement in Cotter, she decided that Cotter is the best option in the current pandemic world. However, she stayed in the Czech Republic and went to school in Czech for her first semester because she couldn't travel due to COVID-19.
Ema has faced challenges since arriving at Cotter.
"The biggest challenge was getting into English. The very first beginning was hard because I needed to get used to using English 24/7 compared to using Czech 24/7 when I was at home," she said.
She also said,  "I miss my family and my cats. Living alone in the middle of a different country is kind of difficult, too."
She mentioned that she talks to their parents at least twice a weak, even with the time difference, to overcome the loneliness.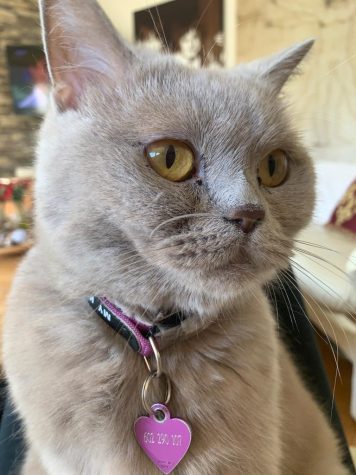 "
Everyone gets along with each other very well, and we have very good RMs this year. They always try to do something for and with us."
— Ema Staňková
Besides that, she loves living in the dorm. She said the dorm is chilled. "Everyone gets along with each other very well, and we have very good RMs this year. They always try to do something for and with us," She said. She also states that she likes having many activities in the dorm, such as movie nights and cooking for dinner.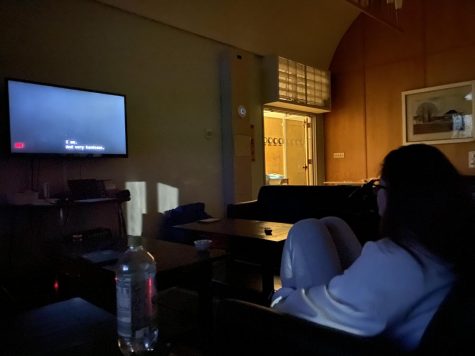 However, her imagination about the school was a little bit different before she came. She said that she imagined the school from an American movie.
"The building is different from what I saw in the movies. Instead of only one floor, we have four floors. And teachers are much nicer than I thought compared to Czech's teachers. It feels completely different because I was used to be in a totally different school system and everything," Ema explained.
She also mentioned that the people here are very American. It was hard for Ema to get close with classmates at first, but it was easier than she thought because they are nice.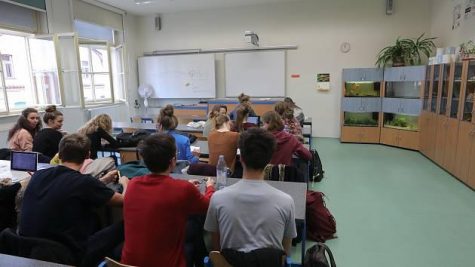 When Ema decided to come to Cotter, she wasn't afraid of COVID because the situation here is better than in the Czech, according to her. "Everything is shut down in my town. I heard that Cotter is aware of COVID well and tries to go to in-person with strict rules."
According to her, the school system in general including teachers and students is her favorite thing about the US. She usually hangs out a lot with dorm friends in her free time including walking, hiking, biking.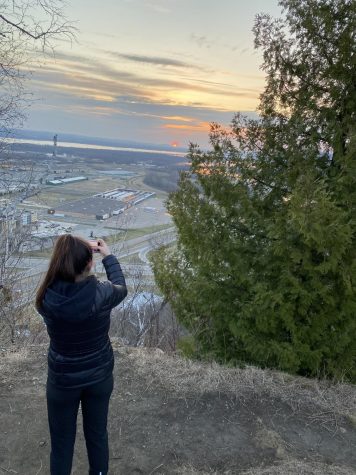 She said she has a half chance of going back to study in the Czech after her junior year and a half chance of coming back to Cotter next year.
Leave a Comment