Prom fashion review
Cotter cleans up nice.
On Saturday May 15th, Cotter had its first Prom since 2019 and the students were itching for the opportunity to display their styles. Let's take a look at some of my personal favorites.
Starting off with one the boldest (and best) fashion choices at prom, here is Trinity Schmidtknecht's hot pink personality piece.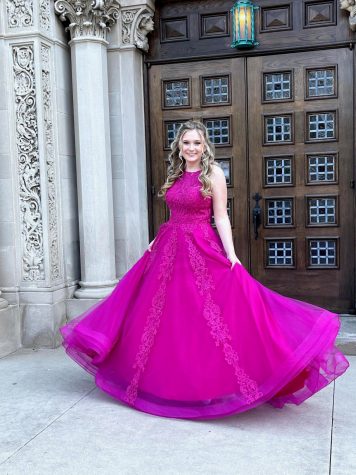 Trinity turned heads with this stunning, and powerfully feminine look. The dress photographed great and spun beautifully on the dance floor.
I know I wasn't the only one blown away by Andie Teske and Tess Mullen. The dress Tess is wearing is probably my favorite of the night, it looks classic but also fresh and unique. Andie's dress is such an eye-catching color and falls gorgeously.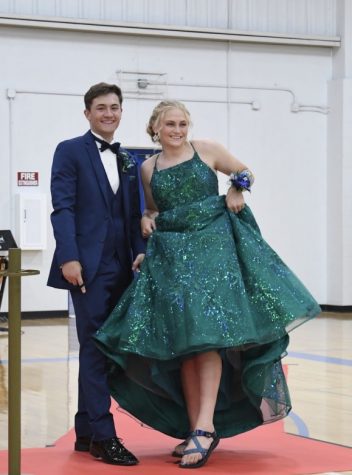 Next up is Ellie Macal, anyone who has been paying attention to Cotter fashion trends knows that Ellie is a trendsetter, so we were expecting something out of the ordinary. Ellie absolutely rocked her style staple, a pair of chacos. Her dress was gorgeous, a green-blue color that looked great with her eyes and skin tone.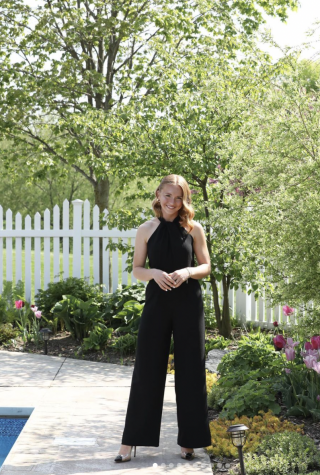 Next up, Maren Stewart's power move. Maren looked incredible in her black jumpsuit and tall heels. The jumpsuit was great for dancing, and as we know, Maren absolutely owns the dance floor.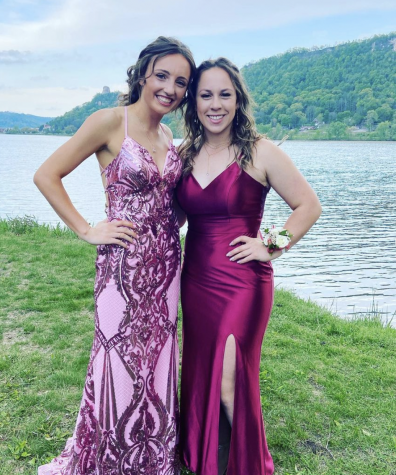 Megan Morgan looked pretty in pink and had a lovely updo. Ali French, the dancing queen, looked great in her sleek dress.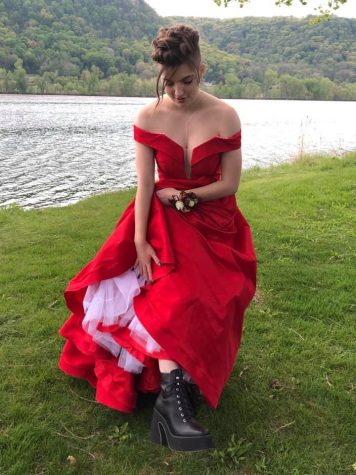 Another notable look was Isla's red dress. Her hair was so pretty and the shoes added so much personality!!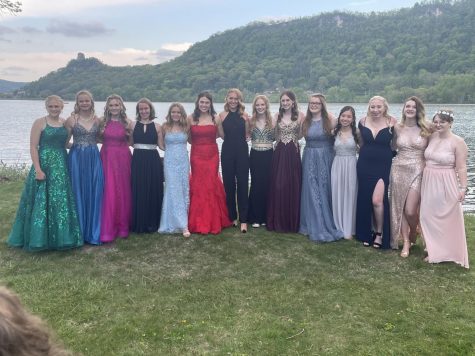 Overall everyone looked great at prom! This night truly was "the one we've been waiting for!"