The Amazing Devil: secret worlds & haunting songs
"Welcome to my table, bring your hunger."
Joey Batey and Madeleine Hyland come together to give the world one of the greatest niche folk bands of all time.
Some may recognize Joey Batey as the bard Jaskier in Netflix's hit series, The Witcher, based off of the books by Andrzej Sapkowski. In the show, he sings a few songs as Jaskier, including the famous Toss a Coin to Your Witcher and Burn, Butcher Burn in the second season. Madeleine Hyland is an actress, artist, as well as singer based out of London. Raised in Newcastle-Upon-Tyne, Manchester, and New Zealand, Hyland has appeared in film, one of which being the 2018 film Vanity Fair.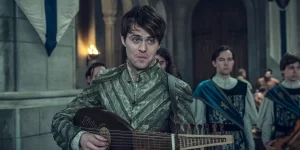 Their first album, Love Run, was released in 2016, coming strong out of the woodwork with guitar ready. They established their sound as folk artists with their dramatic sounds and tales of heartbreak, love, acceptance and of striving for something more. After Joey Batey's debut as Jaskier in The Witcher, the Amazing Devil released their 2020 album, The Horror And The Wild, bringing such hits as The Horror And The Wild, That Unwanted Animal, Fair, and Farewell Wanderlust, the last of which being a hauntingly beautiful tune and story, romantic yet dark.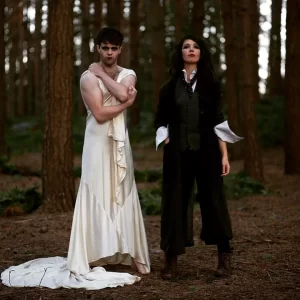 November 10, 2021, they released their most recent album, Ruin, with their songs Secret Worlds, The Old Witch Sleep And The Good Man Grace, and Inkpot Gods being my favorite. Since Batey's performance in The Witcher and his talent joined by Hyland's beautiful, haunting voice has made The Amazing Devil my favorite band.
If I could recommend any songs to everyone, I would recommend Secret Worlds, Farewell Wanderlust, and The Horror And The Wild. Their music can be found on Bandcamp, Spotify, and iTunes.
Leave a Comment