San Francisco Treats: or how to gain 10 lbs. in 3 days
San Francisco is one of the most diverse cities for food in the United States, I recently had a chance to check out some of the many offerings.
My family and I reunited on February 17 -19 in San Francisco after being a part from each other for a month and a half. I have traveled a lot and been to many  cities, but none of them surprised or shocked me like San Francisco did.
There are more than 50 hills in San Francisco, and they were formed by the San  Andreas Fault to the west and the Hayward Fault to the east.  As we traveled around the city we found many tasty things to try, here is a sample of them:
First day, February 17.
Brunch: Swan Oyster Depot
Address: 1517 Polk St, San Francisco, CA 94109
Number: (415) 673-1101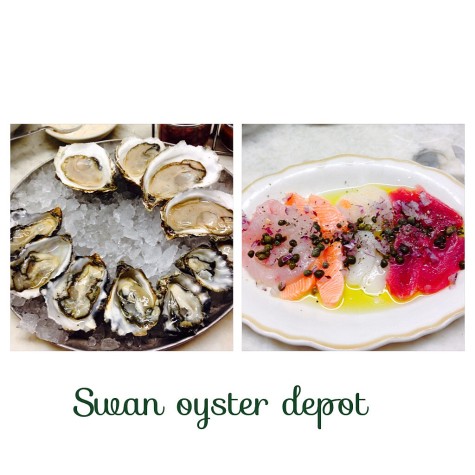 Swan Oyster Depot is a seafood place. They have fresh oyster every day from a couple of places. They only  open during lunch time, people usually start lining up around 9 o'clock, so if you want to go eat you should wake up early like I did.
California Only: IN-N-OUT Burger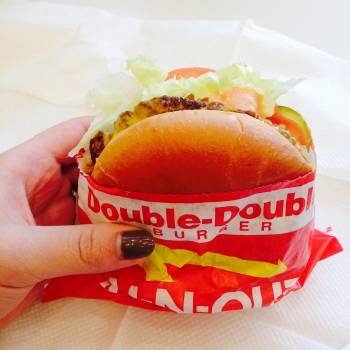 Everyone knows this is one of the best fast food places in the country, but it is found in California only! The quality is so much better than other fast food. It has a small menu but the food is fresh and they are always busy.
Dinner: La Folie
Address: 2316 Polk St San Francisco, CA
Number: (415) 776-5577
La Folie is a French restaurant. It's kind of pricy but it definitely worth it for a special day or anniversary.
My family went here for celebrating Chinese New Year. Each meal comes along with a cup of wine.  Pictured above are a truffle soup, the restaurant offers 3, 4, or 5 course meals with pricing depending on your option.  The winner of a 2014 Chef's circle award, La Folie is a special dining experience
http://www.lafolie.com/
Second day: February 18
Lunch: R & G Lounge
Address: 631 Kearny Street, San Francisco, CA 94108
Number: (415) 982-7877
The name of this restaurant sounds like an American restaurant right? It's actually a Chinese restaurant.
This restaurant is one of the best Chinese restaurants in the nation.  Pepper Crab and Beef soup is recommended.  According to their website:  "Our menu highlights include our famous signature Salt & Pepper Live Dungeness Crab, R&G Special Beef, a vast assortment of fresh seafood (live from the tank), traditional Chinese dishes such as abalone, delicious vegetarian selection, and unique in-house prepared specialties such as Peking Duck and clay pots."
http://www.rnglounge.com/
Dinner: House of Prime Rib
Address: 1906 Van Ness Ave. San Francisco, CA 94109
Number: (415) 885 – 4605
House of Prime Rib started in 1906, the year of the famous San Francisco earthquake. The meat is melt in our mouth and the bread, salad, baked potato, and creamy spinach made the perfect combination. They have the best Tiramisu I ever have had before. Must try!
Third day:  February 19
Afternoon Tea: The Rotunda
Address: Level Four NeimanMarcus 150 Stockton St. San Francisco, CA 94108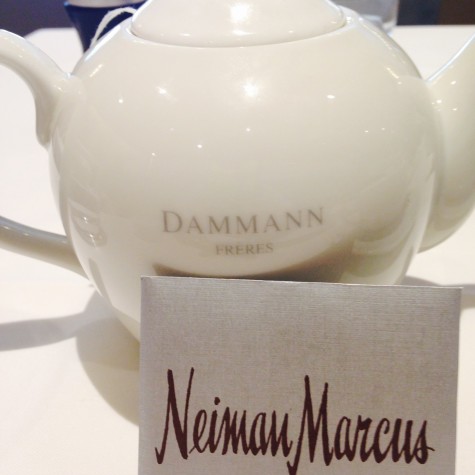 This is a perfect place to hang out with friends and enjoy a formal tea, with small snacks and sandwiches, reservations are not necessary.
Dinner: SPQR (Italian Restaurant)
Address: 1911 Fillmore St San Francisco, CA
Number: (415) 771-7779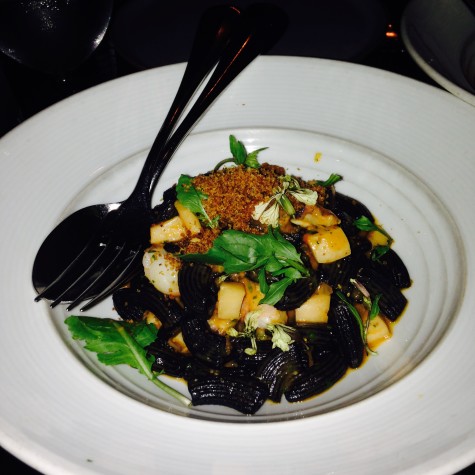 This is a Michelin one star restaurant. They change their menu once in a while.
As the name implies the focus on Italian cuisine, but with unusual twists are group ordered one menu item which featured pig ear and pork belly, fried potato, goat cheese, black garlic, gremolata and pomegranate.  The restaurant is very busy and only takes groups of four or fewer.
http://www.spqrsf.com/
As you can say, our group ate very well and often in our stay in San Francisco.  The city offers many restaurants of different styles and has lots of options in walking distance from the heart of the city.