Cha Chis review: good food and service, but lacks atmosphere
Hang on for a minute...we're trying to find some more stories you might like.
 Cha Chis is a Mexican restaurant located in downtown Winona, Minn. The restaurant is run by a Mexican family who is originally from the state of Veracruz, Mexico. The restaurant offers typical homemade Mexican food.
Customers are served cafeteria style by forming a line. Then, the employers ask the customers which ingredients they will like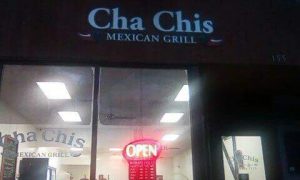 to add to their chosen item. The customers have the ability to see ingredients that the food will contain. Cha Chis is similar to a small buffet, customers chose the content of their plate, which the only exception that employers are the ones serving it, and not the customers. The menu of Cha Chis includes: burritos, bowls burrito, tamales, quesadillas, chips, chips with queso/ or salsa, rice, beans, guacamole, and more. Beside of all the food listed, Cha Chis also has a variety of toppings which are included  with the same price, with the only exception of guacamole. Since guacamole is a high price fruit, the restaurant charge a small amount of money for its addition. Additionally,  The restaurant offers the traditional Mexican soda pop, "Jarritos."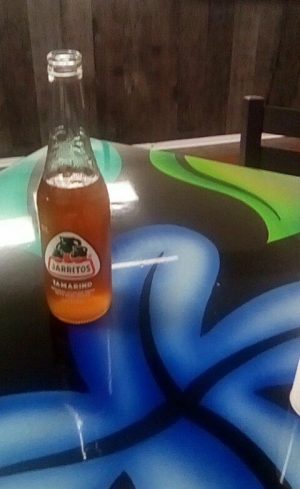 Cha Chis is a very convenient restaurant, the service is fast. Customers who are busy can always go to Cha Chis and take their food within a couple of minutes. The food will be ready in less than ten minutes. The prices of Cha Chis are adequate.
At first impression, the food might sound a little bit expensive, but in reality, the food has a decent price. The portion sizes are large. A burrito is big enough to share with another person. Which for some people, buying in Cha  Chis might mean tho for the price of one.
The location of the restaurant is favorable for those people who want to go to downtown to relax and eat a meal. The restaurant has enough seats to fit many people at the same time.
The service is good, the people of the restaurant are affable. The employers are very welcoming. Being polite to customers is very important. The employees also speak both Spanish and English; which is good for the customers who either speak one language or the other.
Everything in Cha Chis is good, but it could use a little more the Mexican spirit, or atmosphere. It
does not have the feel of a Mexican restaurant. There was no Mexican decoration, no Spanish music. There is not the traditional Mexican energy. The restaurant was very quiet. Nothing in the building makes you feel like you're in a Mexican restaurant.

Other  this lack of authentic the Mexican spirit in the restaurant, Cha Chis is a good family restaurant. It is a nice place to go and spend some time together.
Scores
Food: 8.8:10
Service: 7.9:10
Mexican atmosphere: 4: 10