New Hulu series, "The Act" features a true and twisted story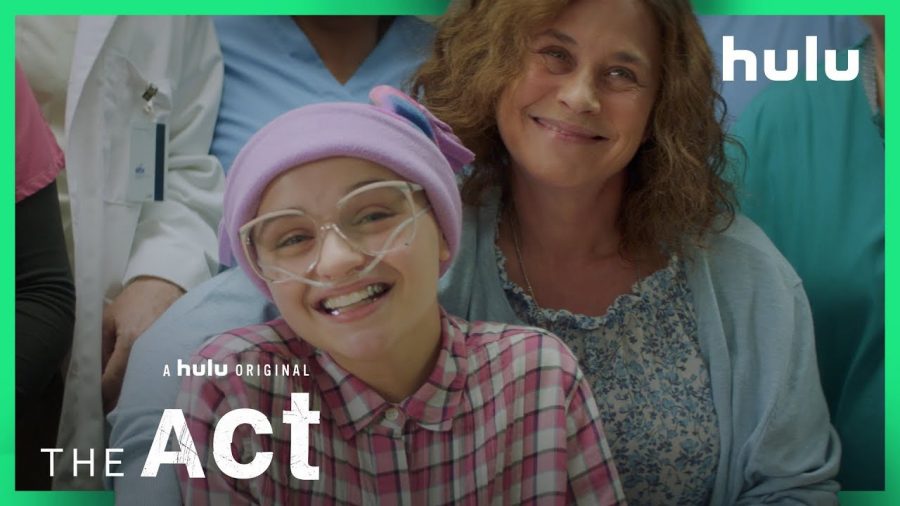 Not everything is always as it seems to be, and in this particular show, everything is nothing like it seems.
The dysfunctional, twisted story of Gypsy Rose Blanchard recently premeried on HULU as a series called, "The Act" starring Joey King. King portrays a disabled, innocent Gypsy, unaware of her mother, Dee Dee's dark secret.
This film is based on a true story, but scenes and characters have been fictionalized and dramatized.
To summarize without spoiling, Gypsy Rose was born with hundreds of medical disabilites, but her bright personality and smile drew recognition from the nation. However, an immense lie leads to a sick and brutal outcome.
This 8-episode series was definitely an intense and suspenseful ride. Each lengthy episode left me wanting more and needing answers. Patricia Arquette, or "Dee Dee Blanchard" captures an amazing performance and her aging throughout each episode was noticeable and added to the gaining stress of the series. Directors did an excellent job with the stage set-up; the rooms and house of the Blanchards were very similar to the real-life thing.
The transformation of Gypsy Rose was intense and smooth, yet had me at the edge of my seat with every shocking change. I also loved how the show incorporated AnaSofia Robb as "Lacey," a fictional character, who quickly became a role-model for Gypsy and influenced her to want a regular teen life.
Displaying such a traumatizing event as authentic was not completely well done, however. Joey King as "Gypsy Rose," was a bit of an off-putting performance. Her voice in the series was simply irritating and made it difficult to sit through a scene with her continuously speaking. The real Gypsy Rose does indeed have a higher pitch, but the voice King gave her was too exaggerated and sounded like baby-talk. Some fictionalized scenes were unnecessary, such as the werewolf at a convention that Gypsy develops a crush on. A lot of the show was simply uncomfortable, though I know that may be the intention of this series as a whole.
I do recomend this series to anyone who is interested in solved, twisted cases. However, I feel that to fully grasp what the HULU show is capturing you need to watch the real documentary of Gypsy Rose Blanchard. This thrilling ride has definitely made a lasting impact and a final idea that it can sometimes be impossible to see the bigger picture.