Football in the fall vs. spring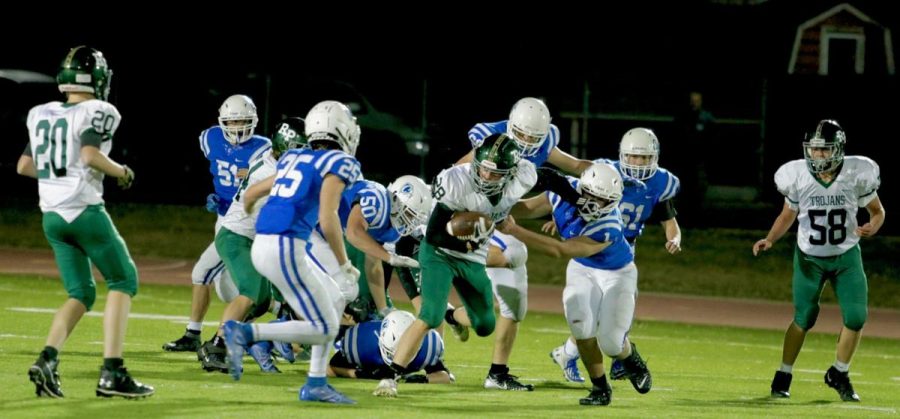 Cotter's football season has gone from fall to spring to fall in this confusing year
On August 13, 2020, the Minnesota State High School League (MSHSL) decided to have only a few fall sports open their seasons in the fall like soccer, cross country, and girls' tennis.  Volleyball and football, however, were then pushed to the spring instead and there was a plan to have four sports seasons, with the traditional spring sports being moved to late spring and summer.
After receiving this news, Cotter's football team prepared to play in the spring, this may have led to larger numbers on the team as people who wanted to play football, but couldn't because of conflicting seasons in the fall, would have a chance to join the team.
Students were excited, numbers would have gone up, but then the  MSHSL's ruled  on September 21, 2020, that football and volleyball were officially back to play in the fall.
For team members who wanted to play football in the spring because this would have more players, and have already planned for it,  the MSHSL decision brought mixed feelings.  I was just happy we had our football season, and I am able to play my senior year here at Cotter. Others who planned on being able to play,  weren't excited, but it didn't ruin their year. Football in the spring would have been an interesting concept, and to this day I do not understand why the decision was made to bring us back to fall.
The league should have stuck with their initial idea to keep it in the fall because many surrounding schools like Lewiston, and St Charles have shut down due to Covid and are forced to tap out for the year leaving just five teams in Cotter's section. Ultimately the decision doesn't affect me as much, but it does for students who wanted to try out football and were unable due to the change in planning. I am just happy to be able to continue my senior season and I plan to  play at St. Scholastica next year.