Feeling Froggy? We have the hat for you
I've always been a shopaholic and I buy things I don't need a lot. Most of the time its little things that I can put on my desk or bucket hats, and the other day I found the best bucket hat I have ever seen.
The Green frog bucket hat from the company WallDecalsAndArt is a great hat for frog lovers and/or bucket hat lovers. It costs $13 on Amazon and there are cheaper options, but this one was on the Amazon's choice list and had great reviews.
It comes with a little strap, probably for kids, but it also might be useful on a windy day.
I've been wearing it almost everyday since I bought it and I have no complaints at all. This hat is an absolute 10/10, I definitely recommend.
Frog bucket hat available here.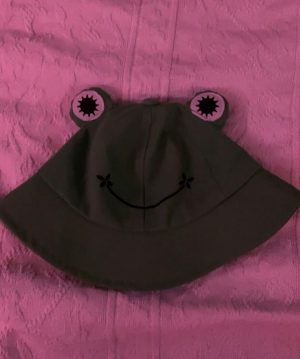 Leave a Comment