Home and away: Jennifer Lai's skating story
Hang on for a minute...we're trying to find some more stories you might like.
Pursuing dreams and working outside of her comfort zone are two things at which Cotter senior Yun Chun   ( Jennifer) Lai excels.
Lai recently was featured senior solo skater at the Winona Figure Skating Club's (WFSC)  annual spring showcase in three performances from Friday, April 13 through Sunday, April 15.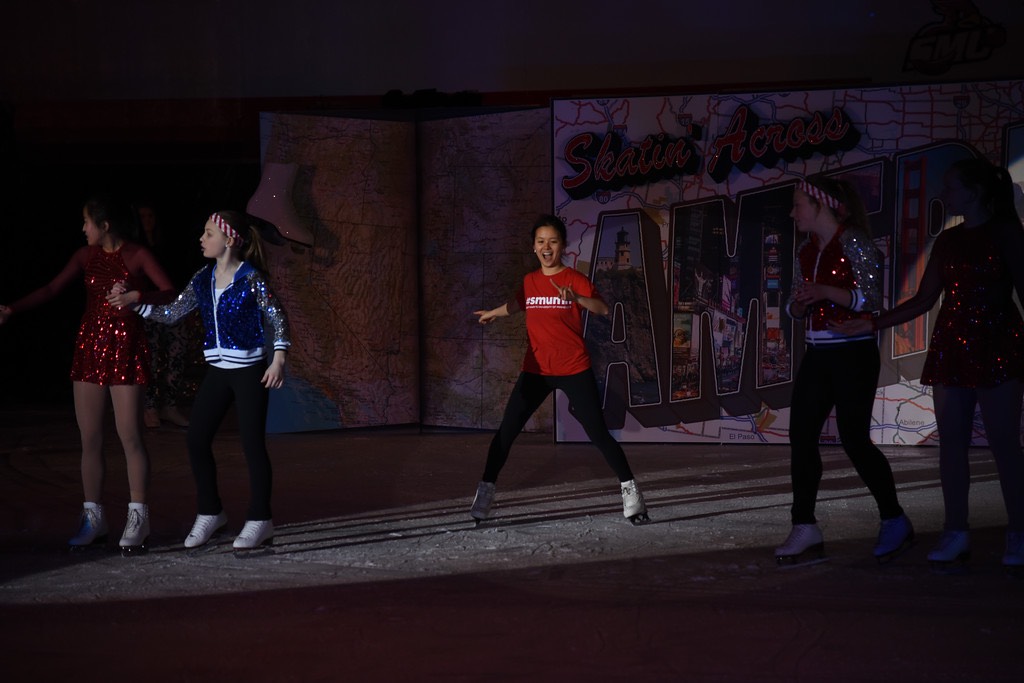 Jennifer's team-meats talked about their experiences with Jennifer while ice skating together.
"Jennifer is one of the most graceful skaters I've ever seen. She's so inspirational and fun to skate with. Very happy to have met her and proud to call her my friend. She's always so positive and she's really funny." -Manya Kamara, a sophomore at Cotter said.
"Jennifer is a beautiful skater who seems to lose herself in the music while she's skating. This year I had the privilege to work with her in group programs. She was always very funny and positive. Jennifer means a lot to me, and to our group of skaters. She is my role model in her skating movements as well as her personality. I know she might not contribute much time to skating when she heads off to college, but I hope she will always remember the enjoyment of skating with the Winona Figure Skating Club." -Cholo Li, a junior at Cotter said.
Jennifer wanted to be a figure skater since she was very young, but unfortunately she never got the chance to take skating lessons until she was 16.
Jennifer first influence on ice skating was a video that she watched online called "Mao Asada" from Japan.
After Jennifer was introduced to skating, she participated in different competitions back  home in Taiwan, which she now misses her high days of high intensity training and competing.
"I miss my friends and my coach, I also miss competing (just a little)"
Later, Jennifer moved to the United States, but that did nor stop her from ice skating.
"Mrs Corcoran's daughter (Mrs Corcoran a teacher at Cotter) was in WFSC when I first came to the US. She told me about the skating club."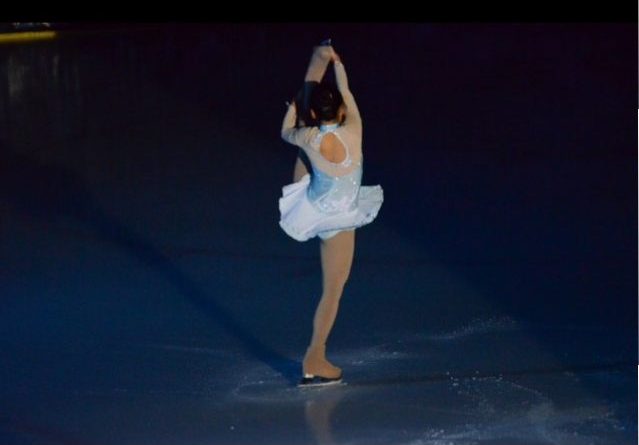 She tells about both her experiences in the United States and Taiwan and how ice skating is different in both countries.
"I competed a lot more when I was in Taiwan. I had very high expectations for myself and I  felt very stressful. People judged me a lot and I was very unhappy and unhealthy. Skaters and parents from Winona are a lot nicer. They support me and help me with so many things since my parents are not here. I feel happy to skate in Winona."
For Jennifer, ice skating is more than a pretty sport. "I like to tell a story through my performance because I believe skating is something more than jumps and spins."
"I used to believe that skating is my everything, without skating I would lose my identity. But after I came to the US, I think skating is just an important part of me and my life. It makes me happy."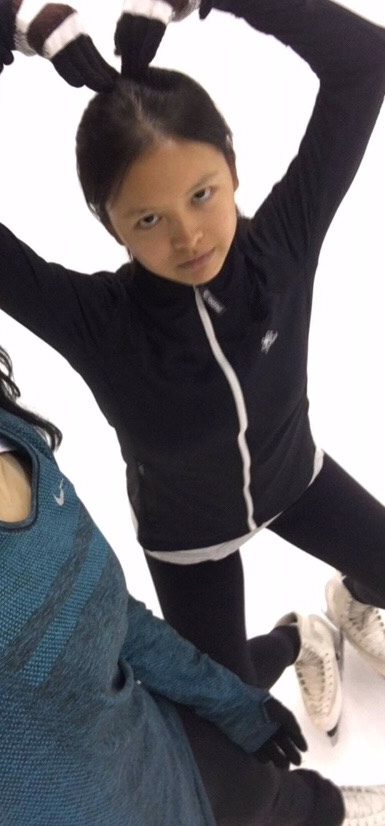 The road of her skating career has not always been a smooth path.  Jennifer made many sacrifices to follow her dream of being a competitive skater.
"I had countless arguments with my parents because they didn't really want me to skate, they think I started too late. I escaped from school to practice, I left my hometown and lived in another city to skate, I even took a year off just for training. I am still proud of myself that I was brave enough to make those crazy decisions just for my passion."
Jennifer has an advice for everyone who wants to persuade a dream "I just want to say that if you have something you really want to do, just go for it."