"Inspirational" Cotter writers featured in WSU lit mag
Elise Modjeski and Grace Menke, two Cotter students were both featured in Satori, Winona State's Student Literary Magazine. The theme of this year's edition is to inspire – as said in their mission statement:
In Zen Buddhism, "Satori" is the Japanese word for enlightenment, seeing into one's own true nature. Since 1970, Satori had provided a forum for Winona State University students to express their true nature by sharing their creations with the university community.
"Mr. Schmitt (Cotter English teacher) suggested I submit my research paper, which is "The Record of the Earthen and the Alien, " which  is about the Voyager Golden Record," Elise said.
This is an unusual entry due to most entries to the magazine being poems or short stories, but Modjeski's essay fits the theme of inspiration, with how the Golden Record, a record with songs, pictures and other media sent to space in the hopes that other life forms learn about Earth, and inspires humans to think about the extraterrestrial world.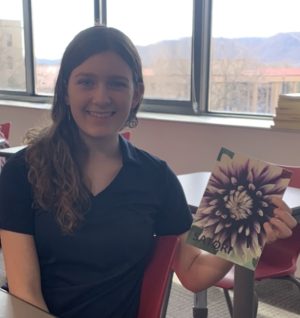 Grace Menke's poem entitled "Meeting Her" is in the form of a haibun, which combines a number of haiku interwoven with related prose paragraphs and is a modern spinoff of a traditional Japanese form.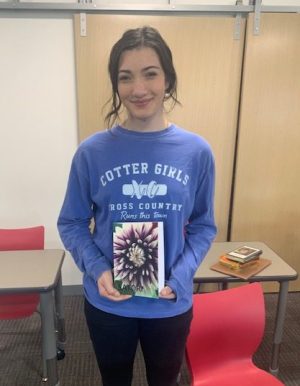 "I wrote the poem for an English assignment, just about imagining meeting my future self, and it sort of started as a senior thought about having all these dreams of what is ahead.  The magazine publishing party was pretty informal they had pizza and people took turns reading their entries," Grace said.
Leave a Comment