Eco-Spirituality and Integral Ecology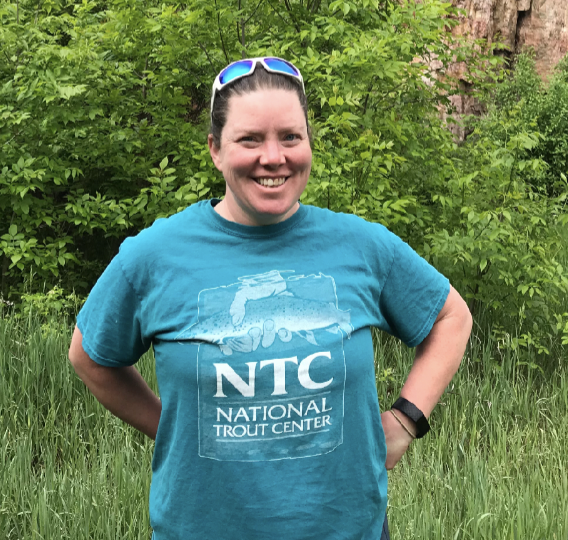 Cotter Alum. Self-proclaimed "permaculture practicer." Adviser to Religious orders. Integral Ecology Director. These unique titles belong to Beth (Byron) Piggush, Mrs. Hansel-Parlin's most recent guest speaker for her 11th grade Religion classes.
Though Mrs. Piggush graduated from Cotter in 1997, and was raised as a so-called "cradle Catholic," it was only in her adult life that she became aware of the Catholic teachings to care for the planet. This "lightbulb" moment, as she put it, was the exigence for her desire to teach others about the earth and how to care for it.
And this is what she does, through her current job as an Integral Ecology Director. Basically, she shows organizations (especially religious orders) how to be more sustainable and earth-friendly in their environmental practices with her plethora of knowledge on the subject, including a masters in plant pathology and research on the effects of pesticides on stem cells.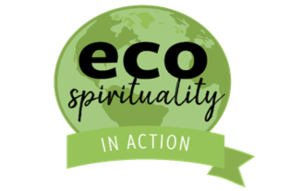 Right now, the organization she is working with is a group of religious sisters in Lacrosse, WI- the Franciscan Sisters of Perpetual Adoration. She helps their staff, associates, prayer partners, and the sisters themselves to understand how care for creation is interconnected into the sisters' Franciscan religious values- especially through the lens of the papal encyclical Laudato Si.
Mrs. Piggush spoke to the 11th grade religion classes, where we were reading Laudato Si. This beautifully-worded document tells of how Catholics and Christians are religiously and scientifically called to care for creation. Furthermore, the Vatican has expanded on Laudato Si to create an environmental action platform, which Mrs. Piggush explained. The platform calls 7 groups of people for 7 years to complete 7 goals.

In 4th hr. Religion class, Mrs. Piggush asked why the number 7 is used. One of the juniors knew the answer- 7 is a perfect number in Catholic tradition. Smiling, Mrs. Piggush handed them a fruit snack reward, and further explained the action platform.
"The Vatican is calling for action from individuals/institutions who feel that individuals are suffering- including pollinators, microrganisms, eagles…and know have limited time (to make these changes because of climate change)."
Laudato Si action platform has 7 groups of stakeholders:
Family/Individuals
Parishes
Dioceses/Archdioses
Universities/Schools
Catholic-affiliated medical facilities/nursing homes
Religious congregations
Catholic organizations/charities
7 Goals (came out of Laudato Si beliefs and UN sustainable development goals):
Response to the cry of the poor
Response to cry of the earth
Ecospirituality (faith-driven respect for the environment)
Ecological economics (considering the earth in economic areas)
Ecological education
Simplified living (small changes that help conserve resources or otherwise help the earth)
Community action/advocacy
All of these things are to be completed in 7 years.
7 Years, 7 Goals, 7 Groups. It seems like there is a lot of work yet to do. But to accomplish such a huge task, we need to start now, bringing awareness of this task to communities, schools, organizations, and more. People like Mrs. Piggush are paving the way, bringing awareness of the religious and scientific fact that humanity needs to care for the earth.
Leave a Comment