Cotter TEAMS lab taking shape
If a stem is the central, structural support in complex plants, then at Cotter there is a new classroom space that hopes to serve that role for 7-12th grade students and help their engineering skills blossom.
The TEAMS lab, located on the west end of the first floor of St. Joseph Hall, is taking shape under the guidance of Cotter science teacher Eric Paulsen. TEAMS is  an acronym for technology, engineering, arts, mathematics, and science, an alternate take on STEM that aims to highlight the aspect of teamwork while students are using the classroom space.
"
I hope students would walk into this room and feel, 'This is where I can make it happen
— Eric Paulsen
Mr. Paulsen has been working with Cotter administration to look at ways to boost the STEM offerings throughout the curriculum, with an emphasis on hands on experience, both in terms of using tools and collaborating on project design and construction.
"I hope students would walk into this room and feel, 'This is where I can make it happen. This is my space. And these are my tools and my resources,'" Paulsen was quoted as saying in a recent Winona post article.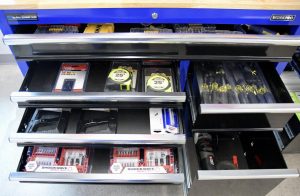 "The TEAMS lab will be a dedicated space for students to explore cross-curricular projects with a basis in engineering.  One of the core concepts of the TEAMS lab is that the teacher will act as a guide and the students will learn through hands on experiences, learning to use a variety of tools to work together to solve problems on projects from conceptualization to final forms," Cotter President Mary Eileen Fitch said.
The lab is being stocked with tool chests, hammer drills, impact drivers, gear wrenches, V90 face shields, measuring tapes, socket sets, screwdrivers, hammers,  multitools, and a variety of other hand and power tools for students to use in the construction of their projects.  The acquisition of the tools was made possible through a generous donation to the school for the express purposes of lifting up the TEAMS curriculum and improving the students' school experiences.
"We are planning to use this space during the school day and after school for a variety of purposes and projects.  Eric and the other science teachers are looking at the science curriculum throughout the K-12 system and planning ways to use to develop real world skills and use scientific measurements throughout the grade levels.  The goal is to have students with a more robust set of TEAMS skills and to get them excited about being in a classroom that is a workshop," Cotter science teacher Tom Reigstad said.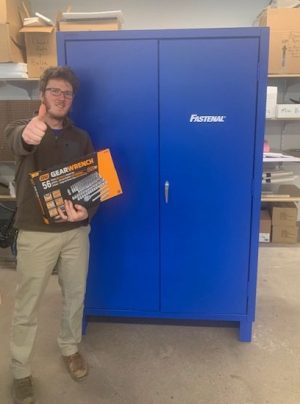 Currently Mr. Reigstad is using the TEAMS lab in his Prinicples of Engineering classes for juniors and seniors.  Mr. Paulsen is leading afterschool sessions for both bike lab and the Rube Goldberg chain reaction competition.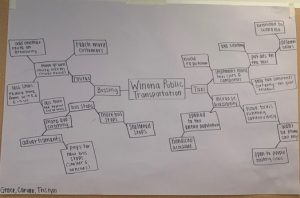 Leave a Comment