Cotter Hall of Fame 2022: Kayla (Luehmann) Marty ('01)
President Eisenhower once said that "the supreme quality of leadership is integrity."  2001 Cotter graduate Kayla (Luehmann) Marty was a paragon of leadership and integrity on and off the playing field in her time at Cotter.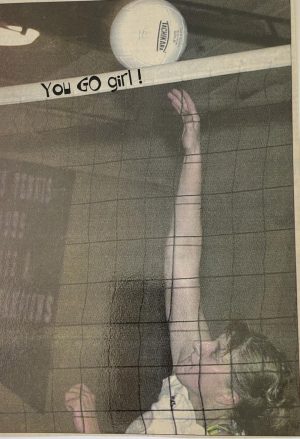 Kayla excelled at volleyball, basketball, and softball and earned one letter in track and field. In volleyball she was a two year all-HVL  performer and team MVP her senior year. She started for two years at third base in softball and was a key contributor on the 2001 State tournament team.
Kayla's strongest sport was basketball. She was a three year starter, three time all-HVL player, team MVP her junior and senior years and team captain. She helped lead Cotter to its first State basketball tournament appearance in 2001, and was a named to the State all-tournament team. She was also a two time member of the Winona Daily News all-area team. She scored 992 points and was the team's leading rebounder three consecutive years. Kayla was part of an Minnesota all-star team that competed in Ireland.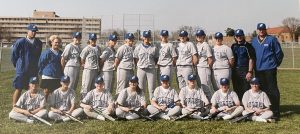 "On the basketball court Kayla was relentless, she played both ends of the floor equally well and at the end of the night she was more responsible for a victory than anyone on the team. Kayla was the ultimate team player, she was all about winning. She filled up the stat sheet in every category. She is one of the best players I have ever coached," coach Pat Bowlin said.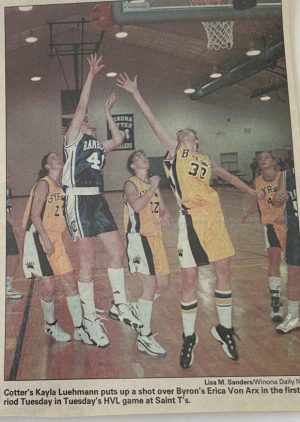 "Kayla was always a leader from day one and she always would give 110%. She would pull teammates aside for words of encouragement or talk through plays with younger players so they understood their assignment. Kayla was the kind of teammate who would always be willing to help," her teammate Kelly (Kukowski) Bartelson said. 
"She was my big sister when I was a freshman and she truly made me feel welcome. She would leave little surprises in my locker or stop me in the hall to ask me how it was going, which always made me feel special."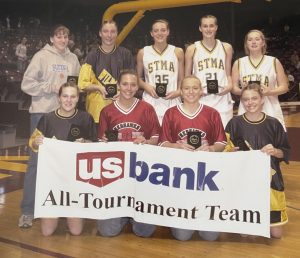 Kayla's basketball career continued at Concordia University-Nebraska where she was a four year starter on a team that had a  123-21 record in her four years and made consecutive appearances at the NAIA national tournament. She was a two year team captain, a two time NAIA academic All-American, and twice earned the NAIA "Champion of Character" award.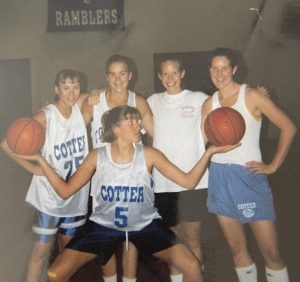 Kayla also excelled in the arts and and earned the prestigious MSHSL Triple A award demonstrating her excellence in the arts, athletics, and academics.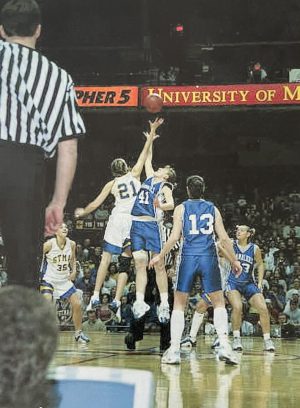 "If there were a Cotter Choir Hall of Fame Kayla would already be inducted. She was in choir, show choir, Divas, she received "best in site' honor at the MSHSL solo-ensemble contest, she was also the fall musical lead role her junior and senior years, and Kayla was the recipient of the National Choral award," Cathy Snyder, former Cotter choir director said.
"She was incredibly talented, but also committed, responsible, reliable, smart, and a natural leader.  What especially stood out to me was that she could continue to excel in everything she did but yet never wavered from love of family and her faith life. I could always count on her. She truly stands out as an extraordinary person in every way"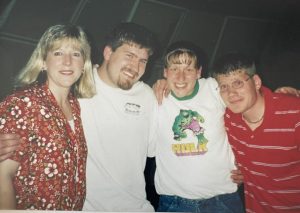 "Kayla 's impact on the athletic and fine arts programs at Cotter was immeasurable. She showed that you could excel in both areas while also being an outstanding student. While Kayla has as many accolades as any Cotter student I can remember, where she made her biggest impact was her strong Christan faith and witness. Kayla lived her life as a disciple of Jesus and was an inspiration to her teammates and coaches," Coach Bowlin said.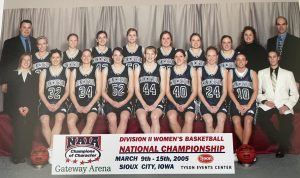 "Cotter was a place filled with opportunities to experience many activities and try on different interests. Mentors such as Mrs. Snyder and Mr. Bowlin poured time and energy into helping students learn the specific skills and take definitive steps in order to improve" Kayla said about her time at Cotter.
Kayla is the founder and director of the Concordia Ignite program within the Concordia Lutheran Schools of Omaha system.  Concordia Ignite is a mixed age learning environment with a modern two-room school-house feel which emphasizes critical thinking, clear communication,  collaboration, and problem-solving.  Kayla lives in Omaha with her husband Matt and their children Micah, Kaleb, and Karis.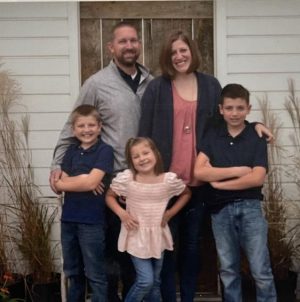 Leave a Comment