William Wernz (Class of 1962) 2023 Alumni Achievement Award
A deep appreciation for the principles and application of ethics is a thread that has run through William (Bill) Wernz's life from his work in the Civil Rights Movement in the 1960s, to his time as a professor of religious studies, and, finally, and most notably, to his long, distinguished career as a lawyer specializing in the field of legal ethics.
Winona and Cotter
The Wernz family moved to Winona before Bill's junior year in high school and he completed his last two years at Cotter after moving from Milwaukee, where he had attended Marquette University High School. "We moved in the summer and I found Winona had a great library where I spent a lot of time in the stacks reading," Bill said. Bill's father was an entrepreneur and received a grant from the Winona Development Commission which he used, in coordination with his business partners, to open Winona Industries, a manufacturing company located at Front and Carimona streets. 
Their original product was a portable stereo speaker system.  They made other wood products including ready to assemble furniture. One of their employees was Ron Wanek, who went on to found Ashley Furniture in Arcadia, Wisconsin.  Wanek credits the senior Wernz as being an important mentor for him. Bill's brother Tim later took over Winona Industries after his father unexpectedly passed due to a heart attack.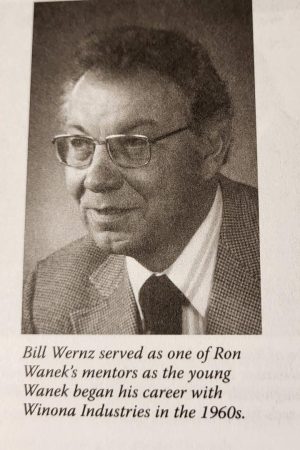 Bill played basketball and football at Cotter for coach John Nett, he was class treasurer on the student council and he was a sportswriter for Ramparts, the student paper. He quickly met a group of lifelong friends at the school, including Bob Gillam and Tom Boland, Rick Kauphusman, Alan Altobell, and Peggy Cunningham.
He also had one transformative class at Cotter. "One of the first really great teachers I had was Sr. Jonathan Brosnahan, who taught a literature seminar to seniors. We sat in an oval and had a "thought paper" due every Friday and we would have to get up and defend our positions in front of our classmates. She excited me about literature in a way that nobody else had.  When we were home for Christmas during our freshman year of college several of us went and visited Sr. Jonathan at St. Teresa's, where she was teaching, so you can imagine the influence she had on us."
The Franciscan nuns at Cotter also seemed to light a fire under some of the Ramblers, as noted in Paul Murray's essay "From Minnesota to Mississippi," which details the Civil Rights work of six Cotter students: Bill, his classmates Bob Gilliam and Tom Boland, Joe Morse ('61), Gene D'Amour ('61), and Phyllis Cunningham ('57).  Murray contends that this unusual cluster of civil rights workers from a small, northern Catholic school shared a common bond and took inspiration from ideals forged in part by their high school teachers and mutual friends.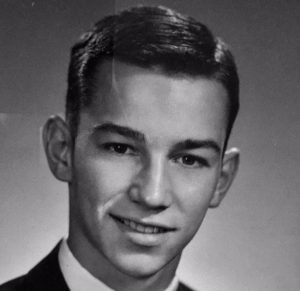 Civil Rights in a changing America
As a senior at Cotter, Bill tagged along with one of his classmates to take a battery of achievement tests at the College of St. Thomas in St. Paul.  A few weeks later he received notice that he had qualified for a full scholarship to the school. While at St. Thomas, Bill befriended Joe Gaspar, an African-American student from New Orleans, who later became a Chemist at 3M and a member of the Metropolitan Council. Gaspar told Bill about project run by Xavier University of New Orleans, the only black Catholic University in the U.S. It was a program for college students to live together and  tutor  kids at the Desire Street Housing Project.. 
So as a 20 year old, Bill got a greyhound bus in Minnesota and set out for New Orleans where he lived with a group of 15 students in the housing project. Even though his time in New Orleans opened his eyes to racial disparities in the country, Bill enjoyed his work in New Orleans, where the people in the project welcomed the student tutors and the workers felt safe, which was not the case at later stops. 
"
Looking back, you could say we were bit players on the stage of history.  The Civil Rights Act of 1964 and the Voting Rights Act of 1965 really did change people's lives in America
— Bill Wernz
In 1966, Bill went to work on voting rights and registration for the American Friends Service Committee (AFSC)  in South Carolina, which proved to be a much more dangerous situation. Bill was part of group that was chased in cars by a mob after they took part in integrating a bowling alley. Bill had also been traveling in Mississippi shortly before the murders of Civil Rights workers James Chaney, Andrew Goodman, and Michael Schwerner in 1964.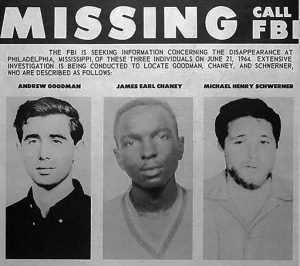 A year after he had worked in New Orleans, following a conversation at the Newman Center at the University of Minnesota, Bill along with Bob Gilliam, his good friend from Cotter, were part of two carloads of college students who drove south to join the Selma to Montgomery Voting Rights March. 
"Looking back, you could say we were bit players on the stage of history.  The Civil Rights Act of 1964 and the Voting Rights Act of 1965 really did change people's lives in America.  There were obvious injustices and people from all political persuasions and backgrounds were speaking up about it.  It was really the black people of the South that did most of the work. They were being arrested, or in some cases, murdered, so the stakes couldn't be higher for them. Our role was maybe to bring a little wider coverage to the issues and show that people of all races were ready to stand up for justice," Bill said.  (For more on Bill's experience and perspective on the civil rights movement, check out this article.)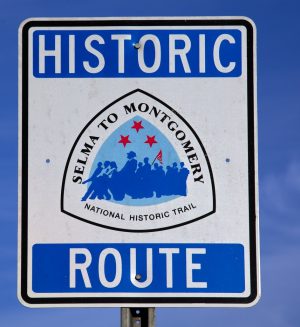 Religious studies teacher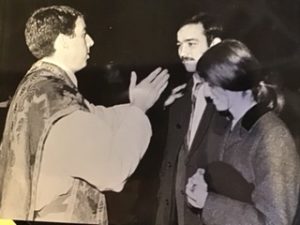 Bill received a Ph.D. from the University of Iowa in Religious Studies and became a member of the Religion department at St. Mary's College of Notre Dame, where he taught for several years. In 1973 he taught a seminar called "India '73" which focused on Indian culture and philosophy and culminated in Bill bringing in Ravi Shankar for a concert on campus that was a hit with the students.  "It was one of the most amazing concerts I ever saw, mesmerizing to the end!," said Michael Lutes a concert attendee from South Bend.  The following year Bill decided he was ready for a new challenge and enrolled in law school at Notre Dame.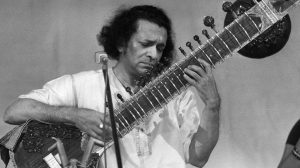 Law school and practice in a burgeoning field
Bill graduated summa cum laude from the University of Notre Dame Law School in 1977 and began practice as a general lawyer, but soon took interest in the developing field of legal ethics. "When I was in law school, legal ethics was sort of the backwaters of law and the professor who drew the shortest straw would have to teach the ethics course," Bill said.
This would soon change in the aftermath of Watergate and other national legal scandals and Bill helped bring a higher standard of decorum to the profession in Minnesota. Bill brought some of the first cases in Minnesota where lawyers were disciplined for unethical conduct involving things like racism in the courtroom, sexual harassment, or financial discrepancy.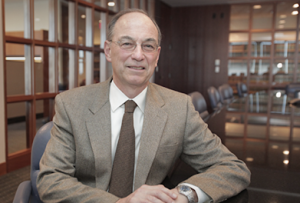 From 1985-1992 Bill served as the Director of the Minnesota Office of Lawyers Professional Responsibility.  The morale and efficiency of this organization were in rough shape when Bill took the reins, but he soon turned things around, improving the office's retention of workers and the output and effectiveness of its work. "He did more than anyone to restore the credibility of the office and enhance the efficiency of the lawyer discipline system," said Minneapolis lawyer Ken Jorgensen, a protege and colleague of Bill's, who later also served as Director of the Office.
Bill joined the prestigious law firm of Dorsey & Whitney in Minneapolis in 1992, where he was an Ethics Partner and member of the Trial Department until 2009.  "Part of Aristotle's theory of what makes a good life is the pursuit of excellence. Working at a firm like Dorsey, you see this in action, they really do pursue excellence.  While I was there we went from a company of 290 lawyers to over 700 hundred working around the world, and I was managing compliance director and trying to navigate different sets of regulations depending on the jurisdiction of the case.  The leaders at Dorsey were always supportive of me and it was exciting work,"  Bill said.
In 1998 and 1999 he was the president of the Association of Professional Responsibility Lawyers, a nationwide group of over 200 lawyers.
In 2005 Bill received the Hennepin County Bar Association Attorney Professionalism Award.
Bill literally wrote the book on his subject, the treatise "Minnesota Legal Ethics" and he has held many leadership positions in his field, both in Minnesota and nationally. He has also served as an adjunct professor at both the University of Minnesota and William Mitchell College of Law.  He has written countless articles on the subject, some of which can be found on his blog.  He continues to consult on cases and serve as an expert witness in cases concerning legal ethics.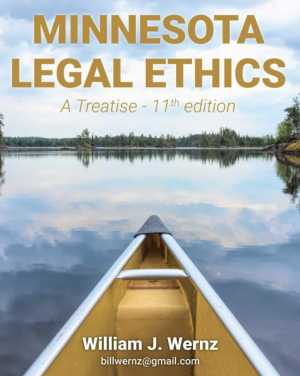 A respected colleague and leader in his profession
"Bill is an old friend. In the Minnesota legal community, he is widely revered as the most knowledgeable and respected expert on legal ethics.  I have consulted with him frequently, and many lawyers have relied on him for his sage and practical advice," said Terry Fleming (Cotter Class of 1975), a Minneapolis attorney at Fredrikson & Byron. "Bill also has a good sense of humor, his only flaw is that he is not much of a fisherman.  He just needs more practice."
"I learned more from Bill Wernz than from any other lawyer in the profession. I was able to use the knowledge I got from watching him and working for him when I was the Director of the Office of Professional Responsibility, but also I was surprised with how much of it I took to the bench and used on the bench," Jorgensen, who has also served as a judge, said when Bill was awarded the 2009 Minnesota Lawyer Outstanding Service to the Profession Award.
"
In the Minnesota legal community, he is widely revered as the most knowledgeable and respected expert on legal ethics
— Terry Fleming
"There are very few people in the profession who have his stature, his intellect, and his accomplishment in a specific area, like Bill has, that are both willing and have the ability to share that expertise and synthesize it so the rest of us can understand it.  He truly is one of a kind," Jorgensen added.
"Bill has always been a legal scholar of the highest magnitude. He writes articles and gives lectures that are stellar in their intellectual reach," Charles Lundberg, former chair of the Lawyer's Professional Responsibility Board, said at the Outstanding Service to the Profession awards event.
Bill Wernz has remained true to his principles and done honorable, meaningful work on behalf of others throughout his life.
"I feel lucky and blessed to combine in lawyering different parts of my own talents and background and to have worked with the great people and great clients that I have over the years.  I couldn't be happier looking back on it all."
Family man
Bill and Ann Hart Wernz have been married for 53 years and have three children (two teachers and a lawyer) and six grandchildren, one of whom is in law school. Ann graduated from St. Teresa's in 1968 and is the first full-time female faculty member at the Notre Dame Law School. Bill and Ann live in St. Paul.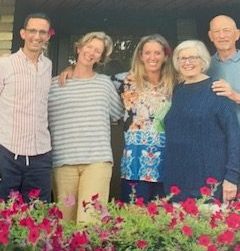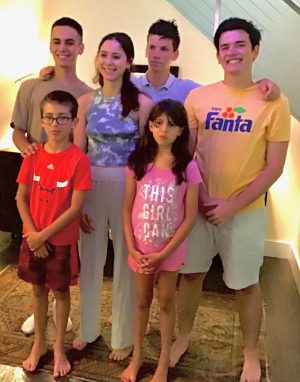 Leave a Comment