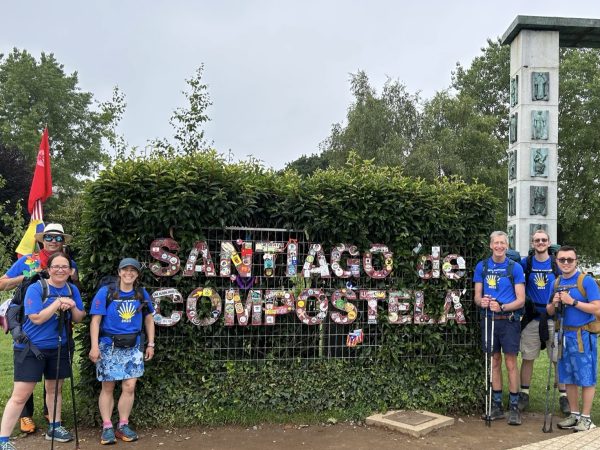 In the heart of Cotter, where faith and community are cherished values, one remarkable individual embarked on a life-changing journey – Marisa Corcoran, the Campus Minister of Cotter Schools.
From June 3-19, El Camino de Santiago took her through the stunning landscapes of Spain, accompanied by five friends whose ages ranged from 25 to 70, and included two De La Salle Christian Brothers. What made this journey even more extraordinary was the unifying thread that bound this diverse group: a connection to Saint Mary's University.
Before embarking on this adventure, Corcoran struggled with nerves and uncertainty. The Camino demanded miles of walking each day, and doubts of her physical stamina made her anxious. She often thought, "My training isn't enough. I'll never be able to walk fifteen miles a day." Yet, through diligent practice and preparation, she found the strength to persevere.
Any pilgrimage is a testament to the power of determination and hard work. The path ahead was not without its challenges. Mrs. Corcoran wrestled with feelings of guilt and selfishness as she left her family behind for this pilgrimage.
It was a profound sacrifice, and the weight of it never left her. Another significant challenge was the unpredictability of the journey. The group often found themselves separated, with no concrete plan other than to reach the next destination.
"It was challenging not being sure how things were going to work out and having some fear of the unknown," said Allison Loecke, a friend of Corcoran's also on the Camino. It was a test of adaptability and faith in the unknown.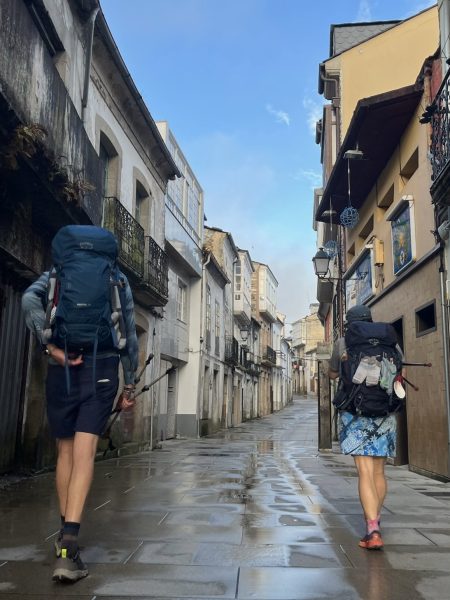 What surprised Corcoran most was the ease with which she adapted once she committed to the journey. The rigorous training paid off, and her journey became a joyous adventure. Every day was a unique experience, from the breathtaking natural beauty that surrounded them to the ever-changing weather.
The landscape left an impression on Loecke, too. "One minute we would be in town and the next we would be walking through a forest that felt like the Pacific Northwest. Later in the day we would be in a field with horses and baby goats or walking on the side of the road."
However, what truly stood out for Mrs. Corcoran was the sense of community that enveloped her. Not only was she able to grow closer with her Camino team, but also other pilgrims from the Netherlands, Australia, Canada, and Ireland.
Prayer became a source of refuge and strength, a bond that deepened her connection to God and her fellow pilgrims. Participating in prayers with her group created a spiritual camaraderie that made the journey all the more special. It was a reminder that the bonds forged on a pilgrimage go beyond the physical and touch the soul.
"I loved that I could spend time walking alone and also talking to people. I loved getting to know people in our group, our shared meals and evenings together, the delicious food, and the general comradery of ALL of the pilgrims. There was a shared experience even without saying anything to each other," Loecke said.
Reflecting on her pilgrimage, Corcoran had valuable advice to offer those considering a similar journey. "It is so important to seize once-in-a-lifetime opportunities and not let them slip away."
Preparation, physically and mentally, is essential, and it's a testament to the value of hard work and determination. Yet, she was candid about one of the most significant challenges: being away from her family. Missing (her daughter) Lily's 17th birthday was a bitter reminder of the sacrifices made in the pursuit of personal growth and spiritual enlightenment.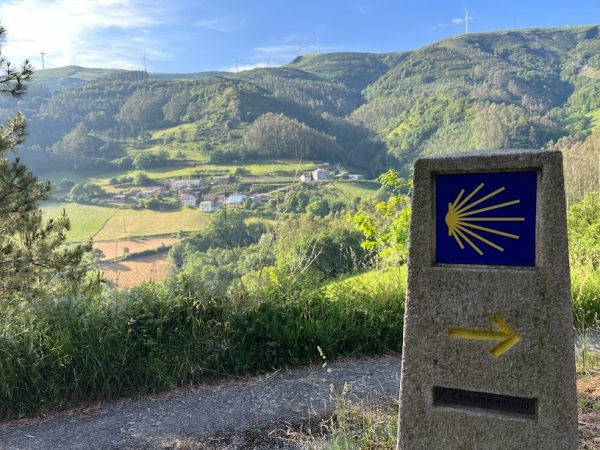 Mrs. Corcoran's journey on the Camino de Santiago serves as an inspiring testament to the power of faith, community, and personal growth. It is a reminder that the path to self-discovery is often marked by challenges, but with determination and the support of a strong community, even the most daunting journeys can lead to profound transformation.