From The Rockies To Sugar Loaf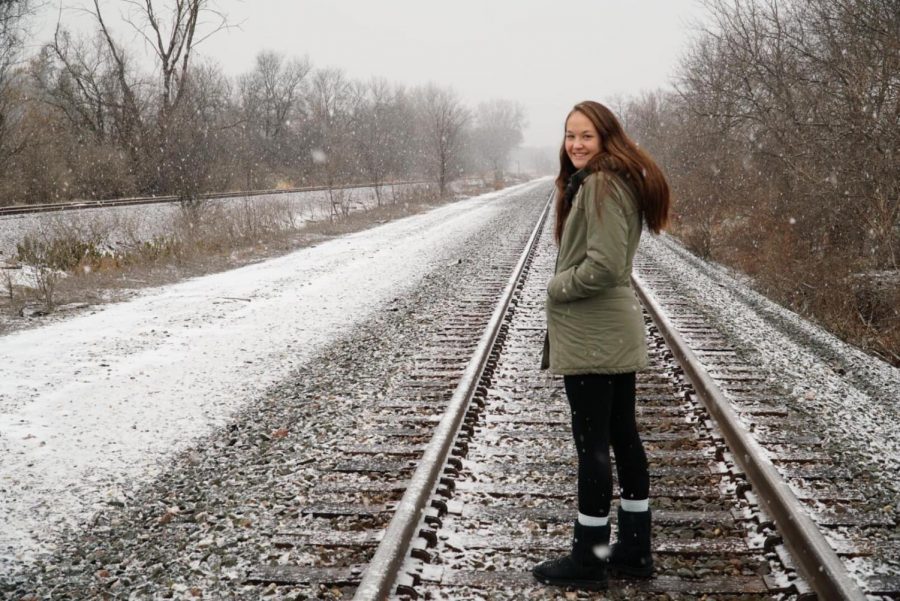 A new town and the opportunity to travel have helped make Kirsten Cranor who she is today. From the Rockies to Sugar Loaf  Cranor and her family had to learn to adapt to a new town and culture.
Cranor is 16 year old junior at Cotter.  Her parents are Kam and David. She has three older siblings; Jedidiah, Rebekah, and Keagan, Cotter class of '18, who has now joined the Army.
Kirsten was raised in Taylor Park, Colorado. Kirsten was five when her family moved  to Winona.
"Our family left our hometown for their dad's job. We also left for better opportunities for our kids and their futures," Mrs. Cranor said.
The move has worked out well and the Cranors are happy here.
"Moving to Minnesota greatly impacted me because before, the town I was living in was so small… it didn't even have a school, after the move I was able to attend a "real" school, play sports and many more extra curricular activities. Along with the great new friends I have today," Kirsten said.
"
I also have met the most amazing friends and new people in Winona"
— Kirsten Cranor
Kirsten says the thing she loves about Winona the best is simply "the people. All the people are super nice and friendly. I also have met the most amazing friends and new people in Winona. "
There are, however,  certain things she misses.
"I miss the mountains and the nature. Also all my family is there. Colorado feels like home to me and will always have that impact on me because, it is where I grew up."
Once Kirsten graduates she and her parents plan on moving back home to Taylor Park, Colorado, to be back closer to family.
Perhaps it was this move at a young age that inspired Kirsten's love for travel. Currently, she has traveled to 22 states and one other country. Her favorite place she has visited is Arizona.
"I loved going to Arizona because I liked seeing the Grand Canyon. It also reminded me of the place I am from in Colorado."
Another major part of her travel experience has been her annual missions trip to Alaska. For the past two years she has traveled to two different remote islands and served the communities.
"My sister had previously traveled there for the past seven years, and I saw how it changed her, she was really my inspiration."
She stated that one thing necessary for her to bring is a camera. She brings a camera because she loves photography. She also says she loves to bring a camera to capture the new things she sees and experiences.
When traveling Kirsten likes to visit less touristy places.
There's often more to experience where less people have visited."