Pro 44 Glove review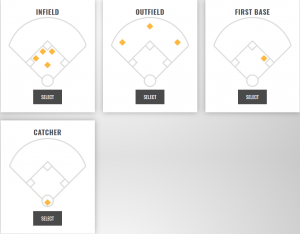 Pro 44 was started in 2011 based on the idea of only producing 100% custom baseball gloves for all age and skill levels for baseball. Pro 44 also does make softball gloves and batting gloves. Pro 44 are still being sold and the brand is growing rapidly.
Chances are if you watch enough baseball games on tv you will notice some MLB players repping the brand.
The brand itself is only sold online after you customize a color include style, fit, webbing, colors for all parts of your glove, name engraving, logos and more.
The process online is smooth and the process of customizing on their website is easy to do with step by step instructions. I recently customized my own glove and the options were endless. They offer multiple different styles from 1st basemen mitts to catcher's gloves and sizes to choose from depending on your position around the field. Once I chose one I had my glove a month and a half later.You can check the status of your glove online and can track and see an expected delivery date.
The glove comes in a customized bag with your own name on it. From my own experience the glove came with absolutely zero blemishes and exactly how I expected it to be based off the website. So far the glove has broken in nicely to my own hand and is a comfortable fit with the ability to adjust the wrist if it is too tight or too loose.
The pricing for the gloves hover around $185 which in my opinion is pretty reasonably compared to the Wilson A2000 that is arguably the best glove on the market and that can be around $225-250 or more.