Girls cross country finds success at State
A year after finishing as state runners-up, the girls cross country team was back on stage to receive medals, this time collecting bronze medals.  Grace and Lauren also earned individual gold and silver for a 1-2 finish.
The cross country team finished in third place in the Class A cross country state meet on Saturday, November 3rd, at St. Olaf in Northfield, Minn.
The Ramblers were led by state champion Grace Ping running a course record of 17:19.  It was the second cross country title for Ping who also won a title as a 7th grader.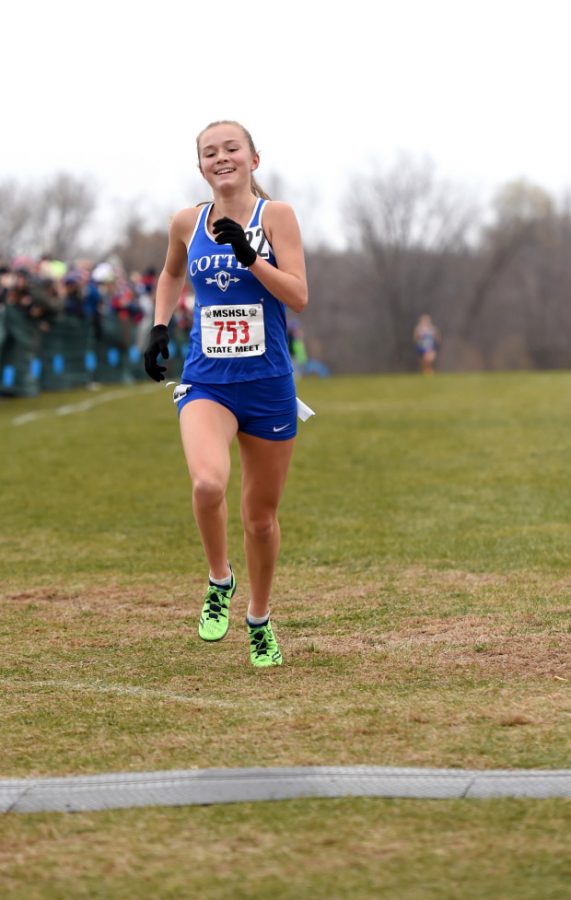 Lauren Ping, runner-up, ran a time of 17:41.  Morgan Arnold was 5th, Aubrey Williams, and Fatima Mota, Ellie Glodowski, and Grace Menke placed 6th and 7th for Cotter.
Grace Ping, Lauren Ping and Morgan Arnold all earned all-state honors and Grade and Morgan were also academic all state, an honor only open to runners who are sophomores or older.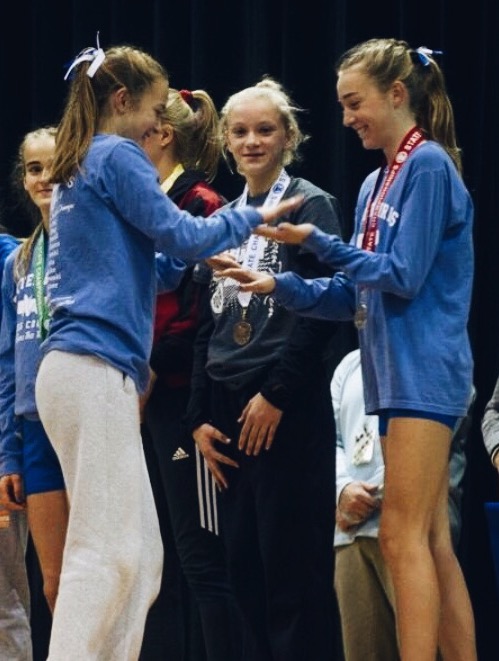 "It was really a strong team performance, almost every one ran their best time of the season, and the top 3 were really amazing.  The support from the Cotter community was awesome, too.  The fan bus was great it was really cool to see so many students, teachers, and parents at the race," Coach Mike Costello said.
"These girls work really hard and it's nice to see that effort pay off."