Softball wins conference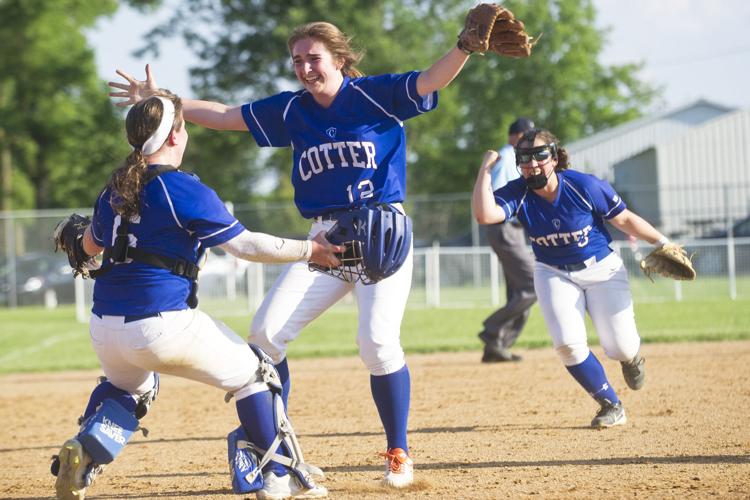 The Cotter softball team is HOT…. and have shown no signs of slowing down.
As the Cotter girls softball team season dwindles down,they have been named three river conference champions. There has been nothing but success so far as the team has dominated most of their games. The team went undefeated in conference play (15-0) (16-2) and look to keep rolling into playoffs.
As for what fuels the success, that would be star pitcher Izzy Northrup along with consistent hitting and fielding for the ramblers. Izzy has absolutely dominated this season, allowing under 7 runs all season. Along with stellar pitching, the ramblers have some big bats as well. Four players have hit home runs this season including Ellie Macal, Abree Dieterman, Britney Meier, and Allie French.
The Ramblers have big expectations as to what the end of the season has to bring. They hope to make a return to the state tournament which they placed 5th at last year in Mankato.
First round of playoffs will be on May 20th as they take on Lake City at Bowlin field at 5.