PGA Bethpage Black 2019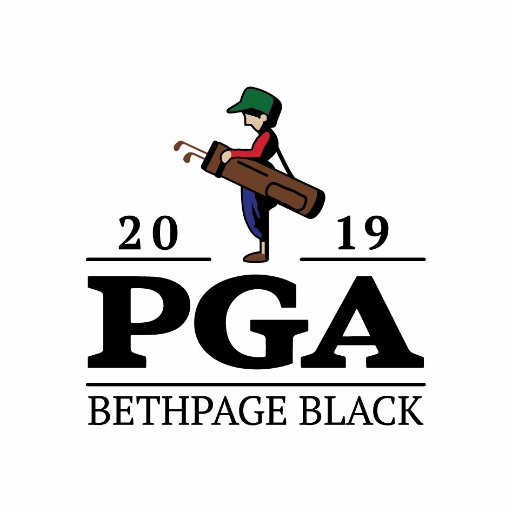 The Bethpage State Park is an iconic all-American golf course that bridges history with sport.
The 2019 PGA Championship was held May 16-19 at Bethpage State Park, which has earned the moniker of "The People's Country Club."
The original estate was owned by the Yoakum family which comprised of more than 1,400 acres. Famed golf architect, A.W. Tillinghast, was hired to redesign the existing golf course as well as the construction of three more on the property: Black, Red, and Blue. In 1958, the height of the American Golf and Country Club was at its peak.
To help accommodate more players, Alfred Tull, acquiesced to the request made by Bethpage State Park officials to build another course. This new course would be called the Yellow course in keeping with the theme of the pre-existing courses.
Bethpage is known for its extreme difficulty and is not recommended for golf novices. It is consistently ranked as one of the top 100 most challenging courses in the country, which is why it was chosen as this year's PGA Championship venue.
Golf enthusiasts from far and wide ventured to Long Island, New York, to watch their favorite professionals in action. Phil Mickelson, Brooks Koepka, Tiger Woods, Rickie Fowler, Jordan Spieth, Bubba Watson, Rory McIlroy and many more compete for the $11,000,000 purse and PGA title.
Tiger Woods was the favorite going in on the heels of a Masters win, however, that was not to be the case. Brooks Koepka along with Dustin Johnson outplayed the old-guard (Mickelson and Woods) for the title win on the back nine. Koepka kept his cool and dominated while Johnson failed to capitalize on key shots that ultimately cost him the title. This was another gut-wrenching defeat for Dustin Johnson who has been the runner-up a number of times in majors.
Not only did he lose another PGA title, but he also was knocked off as the world's top golfer ranking, No. 1.
Koepka gained a comfortable lead going into round 4, but Johnson began to catch-up to Koepka's lead. Only two strokes separated them in the final stretch, then 1 stroke. Koepka -9 par and Johnson -8 par left the match too close to call. Fans started to chant "Dj, Dj, Dj!" for Dustin Johnson. It came down to the final chip and putt where Johnson shot the ball past the hole. He knew then a birdie was the only way to come out ahead, but given his bogey on No. 17 it was too little too late.
Brooks Koepka ended up winning by a two stroke margin.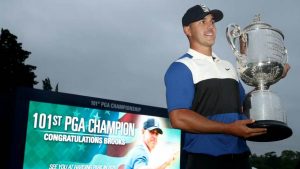 Bethpage Black was Koepka's fourth overall win and second PGA tour victory. He joins the "pro" club along with Tiger Woods, Ben Hogan, and Jack Nicklaus who all have multiple PGA wins. Koepka also shares a consecutive victory with Tiger Woods who had back-to-back wins '06-'07.
Breathtaking images of Bethpage State Park.