Fearless Winhawks + Powerful Ramblers = Victory
Cotter's gymnasts, who co-op with students from Winona High,  are right in the middle of their season. They had a great meet Tuesday, January 18, in Austin, where after all the morning and afternoon practices, they won 1st place as a team. Additionally, team members finished in 1st, 2nd, and 3rd place in several events.
"We competed against two other teams and we pulled off an amazing performance."  Luiza Cruz said.
"The meet was great, we all worked very hard and cheered each other on,"  Hanna Hocum added.
The strong outcome was  recognized by their coach, Brittney Steine, who has been coaching the high school team since 2013.
"We continue to grow and improve with every meet. We have come a long way but I don't believe we have hit our peak yet. To describe the season, I would say we have a young team with many new faces to the high school gymnastics experience," Steine said.
Cotter does not have a gymnastics gym, for this reason they co-op with WSHS at Kidsport. It is the gymnastics center at Winona Mall – a great place where children develop basic sports skills, from as young as 18 months old.  There are many programs to choose from,  as gymnastics is for both girls and boys.
A program called GymKids is recreational, where the main goal is focusing on the saying : " It is just supposed to be fun!" Another option is the developmental program with a high gymnastics quality but without the requirement of representation at competitions. And of course, competitive program is the highest level where kids compete one local, regional, but also national competitions.
It is better to start at a young age and have some gymnastics background before starting the freshman year in high school, but not even the age of 14 is not a problem. Special programs and individual practices with the classes of your choice can help you pursue your passion.
"I started gymnastics when I was three because it looked like fun for me to be flying and flipping in the air. " Hanalei Hocum said.
The gym is open from 3 to 8:30 pm during the week, and from 8 am to 3 pm on Saturdays, as well. According to Kidsport coaches, "There are approximately 300 kids practicing and they are getting used to the flow of their awesome season!"
The gymnastics team has 17 members, 7 of whom are from Cotter: Victoria Beck, Camilla Puente-Infante, Lea Hyzova, Jessica Beguin, Ayanna King, Hanna Hocum, and Luiza Cruz.
With an enthusiasm, dedication, and focus running through their veins, gymnasts are preparing for their next meet on Friday, which is dedicated to senior athletes and all of the parents.  There,  they  will  look  to  continue their winning ways.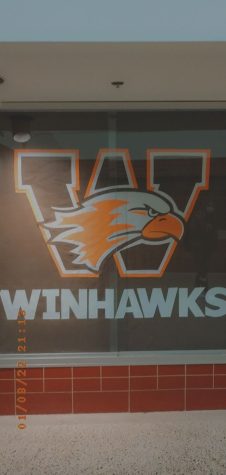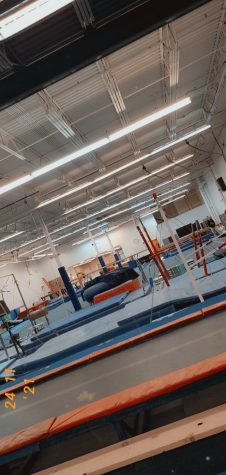 Leave a Comment