Haley (Glowczewski) Bergaus: 3rd generation proprietor at Lakeview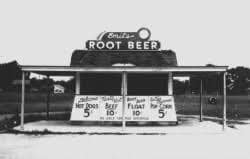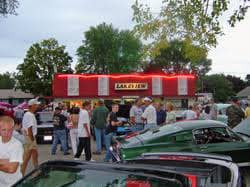 Root beer, burgers, and fries on a summer night on Sarnia St, a Winona tradition for more than 75 years.  And now Haley (Glowczewski) Bergaus (Cotter class of 2013 ) is running the show.
Lakeview Drive Inn was founded in 1938 and is an original family owned and operated drive inn restaurant. Emil Berzinski founded Lakeview in 1938. It was originally called "Emil's." The building was just a small walk up stand. In 1940, the Drive Inn expanded and a large front was added to the small stand. The building was fully enclosed in the year 1953. Emil sold the Drive Inn to Elmer Tarras in 1955. Shortly after, the name was changed to Lakeview. He owned and operated the Drive Inn until he sold it to Bill and Sue Glowczewski in 1977.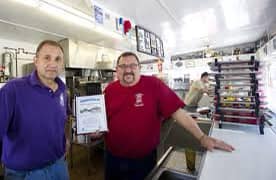 The Glowczewski's, Bill and Sue, operated Lakeview for a number years before passing it down to their two sons, Tim and John Glowczewski, in 1993. As the Glowczewski's continued to build their business, they started Cruise Nights in 1988. They continued cruise nights every Wednesday night where car enthusiasts bring in classic cars to display in the parking lot.
Sue passed away in 2001 after a tough battle to cancer. Bill continued to work at Lakeview, along side of his two sons, until 2017.
In the Spring of 2020, the COVID-19 Pandemic hit. Cruise Nights, along with many other events, had been cancelled. Tim Glowczewski started his retirement in 2021. The family tradition continues on as Tim's youngest daughter, Haley (Glowczewski) Bergaus , took over ownership.
Three generations of Glowczewskis have now operated the Drive Inn. Haley and John are currently working along side of each other this year.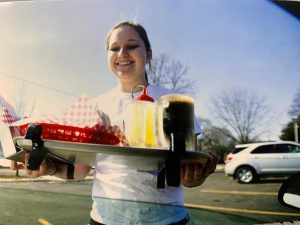 Haley's role at Lakeview has changed a lot over the years. She started working as a carhop in 2008 and worked every summer through high school at Lakeview, while also being involved in marching band, tennis, working other part time jobs, and maintaining a social life.
In 2014, she took on the role as a manager. This was a big change for her as she wasn't used to working inside. Haley had to learn to make ice cream, make change, and handle scheduling for the staff.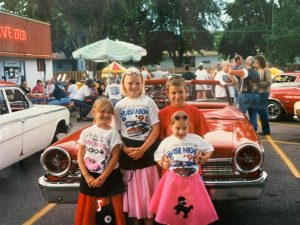 In 2021, as her dad moved towards retirement, she quit her full time job of six years at Home and Community Options and invested all her time at Lakeview.
"I spent my time in learning all the management roles, financial work, and proper food handling. I took over ownership officially in 2022," Haley said.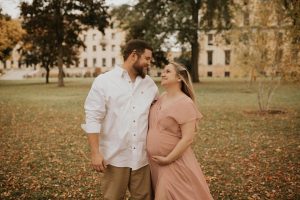 The biggest struggle the business has faced since the onset of the pandemic has been staffing and product needs. Now that they have been dealing with product shortages and price increases due to supply chain issues, they have a better understanding of how to deal with it. They have found this year in particular an increase of applicants.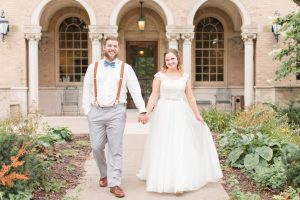 "It's so nice to see people want to work again. On a more personal note, welcoming a sweet little one into this world during a pandemic has been unsettling but inspiring. We were thankful to have a positive birthing experience and were fortunate to have visitors in the hospital after her arrival.  I was very grateful to spend four months home with her full time before returning back to work. My husband, Paul, and I are so lucky to have my parents watch her while we are at work. We cannot believe next March she will begin Educare at St. Mary's where both Paul and I went," Haley said.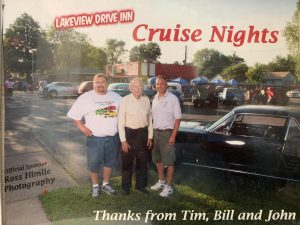 Haley is unsure as to whether or not Cruise nights will return this year. With Tim enjoying his retirement and the Covid-19 pandemic still active, it makes it a tough decision for Lakeview.
"Cruise nights were such a fun event that the whole family could come and enjoy. I definitely miss them and hope they can return soon!," Haley stated.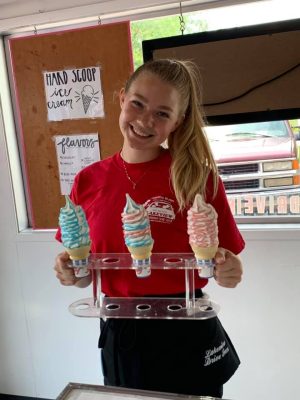 "Some of my favorite things about working at Lakeview are the customers and staff. Seeing that most of our staff are high schoolers, we go through the prom, sporting events, and other events every year. For me, high school was such a fun time experiencing new things, building relationships, and preparing for the real world. I also enjoy seeing the regular customers on a retailer basis. Building those bonds are one key thing that makes Lakeview so special. Seeing new customer who have never been to Lakeview and sharing the history is just amazing. I am so proud to be a third generation owner," Haley said.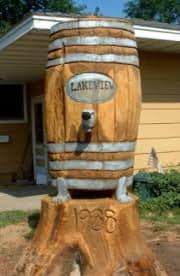 Lakeview's busy season starts in May. They typical Minnesota weather plays a role too. Whether it is warm and sunny or cold, rainy or snowy, everyone is used to it either way. Once the high schoolers are done with school, the season is already halfway over, so it goes very fast. With all the festivals, parades, and concerts that happen in the summer they definitely  see their far share of customers all season. 
This year they introduced a new menu item that they previously had years ago. They brought back the Submarine Fish Sandwich. This was a hit about 15 years ago. With the pandemic going on most products are delayed or limited. They unfortunately had to discontinue the Shrimp Patty.
"It is very important to us we continue to keep the quality of our food as best we can. We strive for the best for our customers," Haley said.
Lakeview's main attraction currently would be its age. Lakeview was founded in 1938 making it Winona's Oldest Restaurant.
In 2011, they had Curtis Ingvoldstad, a famous wood carver from St. Paul, carve their 100 year old Elm tree into a root beer barrel. This is a huge attraction and photo op for the customers. People travel from near and afar to visit the Drive Inn. Having the home brewed root made in house is something worth traveling for. Lakeview is asked to be featured on Diners, Drive inns, and Dives as well as Travelocity. " It is so cool to be able to keep the 50s feel alive!," Haley said.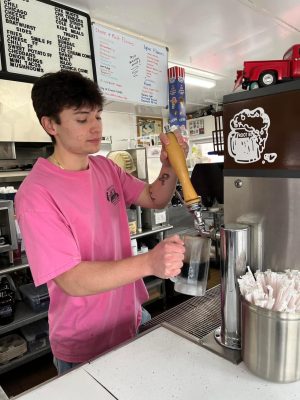 Jack Rutkowski is in his 5th year at Lakeview. Currently he is the manager and helps at the counter when needed. He started the managing position at the end of last season (2021).
"I enjoy the position because it has allowed me to understand the business to a higher degree and see things through a different lens," he said.
As a manager, Jack has to make sure everything is running smoothly. He makes sure every customer is attended to in a timely manner, insuring that all food coming out of the kitchen is to Lakeview's quality standard and making sure to empower all employees to work to the best of their ability. In Jack's case, this is the first time he has had a lead role, so there was definitely a period of adjustment where he had to learn a lot of information in a small period of time. He enjoys his position and is very grateful for the opportunity
Covid certainly had an impact on Lakeview and all food service businesses as a whole. Not being able to have an inside dining option limited the flow of customers. Finding individuals who wanted to work during the pandemic was a struggle as well.
"The 2022 season is off to a great start! All we can hope for is the continued business and support from the Winona community!," Jack says.
Lakeview is open from mid March to the beginning of September from 10:30am to 7:00pm in the spring and 8:00 pm in the summer.
Leave a Comment