New faces at the Cotter International House
Students at Cotter'sdorm gain life-long friends thanks to their connections all over the world.
Many activities bring light to the dorm, such as trips to Wisconsin or Twin Cities, horse-riding, swimming, skating, and visiting new places and restaurants. Nothing like this would be possible without their RMs.
RM's are the staff who make sure students are safe and that they do all of their responsibilities. After COVID hit, local students lost many of their connections with the dorm, nonetheless, life at the dorm continued.  So who are all these people behind the doors of the cafeteria working at the dorm you are asking?
Let's see…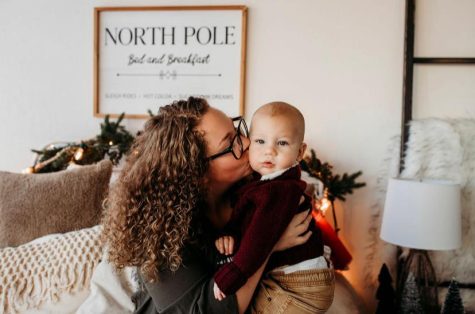 In the morning, students see Jenny Babolik first. Her job is to make sure that everyone goes to school and that everything is in order. Jenny is married and she has a young son – Atticus. He is the one who always makes students at the dorm laugh.
" I enjoy working with kids of all ages and being a momma at the same time," Jenny said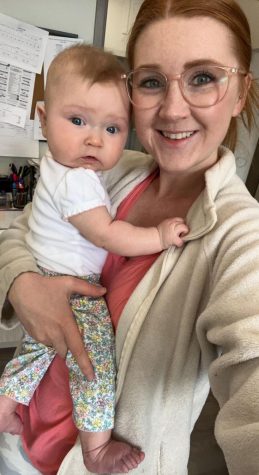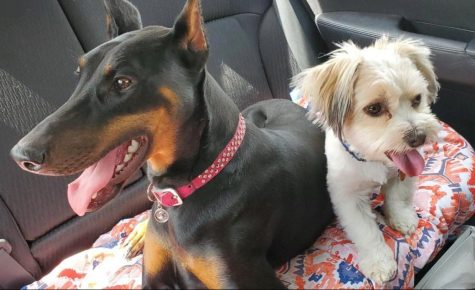 Then there is Rachel (Redig) Varner. She works until 5:00 pm and she is responsible for all sorts of tasks. These might include taking students to their appointments, grocery shopping, or researching possible options for many challenges that students face. Rachel graduated from Cotter in 2010 and spent a lot of time at the dorm when she was in school. That paired with her time spent teaching in Sweden and got her interested in learning about different cultures. Rachel has a newborn daughter, Ruby Rose Varner. Ruby quickly became a favorite and students at the dorm love to play with her and slowly teach her to walk. Rachel lives in Winona with her husband and she also has two dogs – Moose and Lace. 
"The dorm has its unique set of challenges but I love it and all the kids," Rachel said.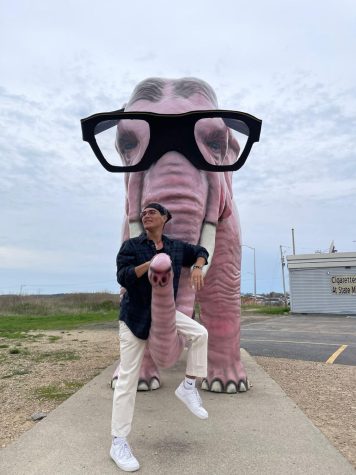 Dominic Morimando is a third RM. He came from Las Vegas 10 months ago and he is like one of the students. Dominic usually drives the students wherever they need, supports them, gives advice, and simply tries to make their lives easier. He also took dance classes at the Minnesota Conservatory of Arts for some weeks here in Winona.
"I love the beautiful green grass, the wonderful and colorful flowers, the different kinds of trees, new and never before seen animals and birds," Dominic said.
Next year, he will be heading back to Las Vegas.
"My goal is to continue to grow and learn so much more about myself each and every day."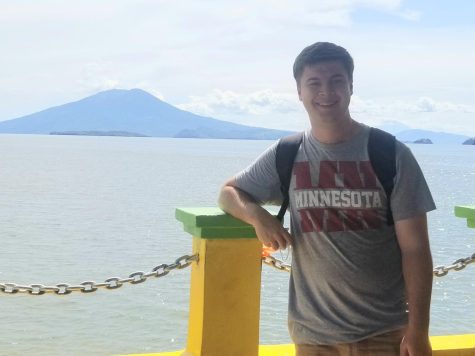 Nathan Mathwig, who teaches of psychology and street law at Cotter, is an RM as well. He is very helpful in each situation, and he makes sure that all the students are taken care of. At the dorm, he is usually grading papers and preparing for his lessons at school. Otherwise, you can find him relaxing by playing video games or reading books. 
"I like traveling and different cultures, so for this I like the dorm because it is like a nice connection to it all,"  Mr.Mathwig said.
Mr. Mathwig likes Winona, especially places near the river and the lakes. He has a degree in history and social studies with a major in teaching. He thinks that Winona is a nice town, "kind of like a connection between a big town and a college town."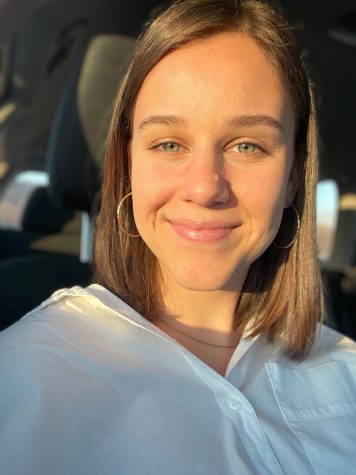 Not long ago, a new RM came to Cotter International House. Erin Miller (22) came from Delton, Michigan because she heard about Cotter through the pastor from the Radiant Church.
She wasn't sure if she would stay here for more than 5 years because she likes to travel, but she really likes Winona, especially its bluffs. Erin is living at the dorm with her husband Elijah (21) and she enjoys playing volleyball or reading books. 
" A fun fact is that my husband loves to go fishing, even though he is allergic to fish," Erin said
Her plans for the future are studying counseling, especially grief counseling. 
"Erin drives us anywhere so she is really nice," said Camilla Puente, a sophomore at Cotter and dorm resident.
"
"I never thought I would be an RM but I love it."
— Erin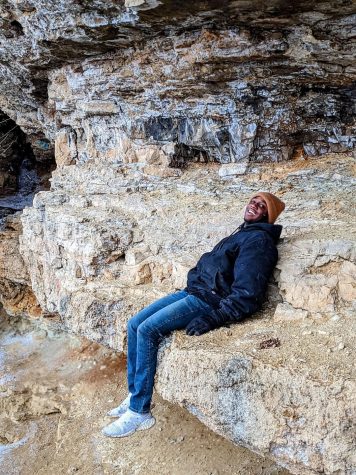 The newest member of the dorm community is Sam Jett (21). He came from Viroqua, Wisconsin. Erin and Alijah told him about Cotter and he also had some connections from a basketball team at the YMCA. He went through many different schools growing up, and he loves to travel.
His dream destination is Dubai and he would love to visit Africa as well. He enjoys playing basketball or working out, and he never gets bored when reading the Bible. Often, you can find him playing games, longboarding, watching movies (one of the favorites are Remember The Titans, and Shrek). Sam comes from a big family (6 siblings), and he  grew up on a farm full of horses, goats, and chickens. He is very competitive and his dream is to build churches in many different places of the world.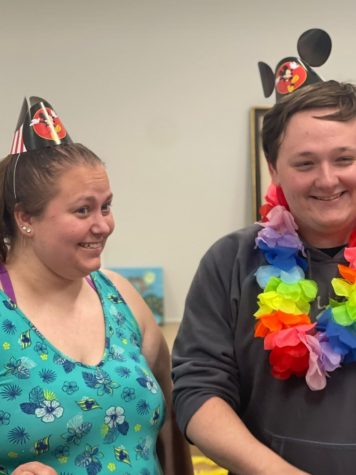 Trevor Young was an RM at Cotter for this whole year, however, his wife got a job in another state, therefore they had to move. Moving away and saying goodbye to all his friends and international students at the dorm wasn't easy.
Students really liked his presence at Cotter, so they decided to throw him a surprise party as a proper goodbye. There was music, food, and even fun Disney hats. (Trevor wants to work for Disney in the future)
Rylan Threinen and Annika, new RMs, are on their way to Cotter and we can not wait to get to know them !
RMs are a big part of every international student's life, and it is important that they have good relationships between each other.
You can trust the RM's and you can tell them everything,"  Camilla said.
"I like how they celebrate our birthdays, they set up like a surprise and they are supportive," said Daisy, and international student from China.
Leave a Comment